Missing man wanted by multiple counties
UPDATE: Milliken has been safely located.
Both the Muskingum County and Noble County Sheriff's Departments are seeking the public's help in locating a missing man.
Eric Milliken, 48-years-old, was last seen in the Belle Valley area around March 23.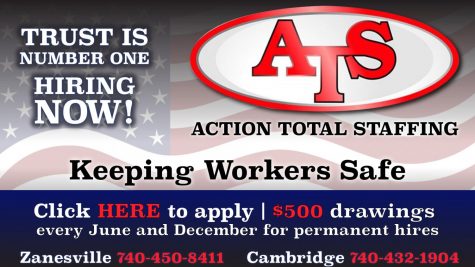 According to the Muskingum County Sheriff's Department, Milliken is a white male who lives in the Village of New Concord.
Milliken is described as being 5 feet 11 inches tall and weighing roughly 175 pounds.
When last seen, he had brown hair. His eye color is also brown.
Milliken was last seen driving a 2007 Honda Accord sedan, grey in color with Ohio registration HZH4552.
Anyone with any information is asked to contact either Lieutenant Brent McKee of the Noble County Sheriff's Office at (740) 732-5631 or Detective Randy Wilson of the Muskingum County Sheriff's Office at (740) 452-3637 Ext. 6019.