City, county to offer small business support
Local elected officials have come together to establish funds to support area small businesses and non-profits with their latest round of CARES Act funding.
The grant applications, available through the City of Zanesville and the Muskingum County Commissioners, is designed to aid businesses on top of already received funding from the Federal Government such as the Paycheck Protection Program (PPP) and the Economic Injury Disaster Loan program (EIDL), both of which were available earlier this year.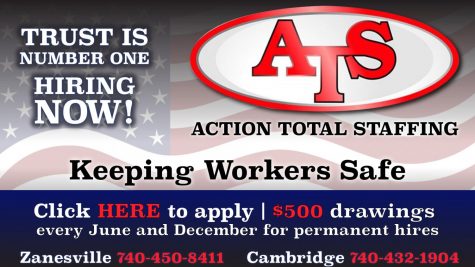 The city and county programs make use of funding given to state governments through the CARES Act, established by the U.S. Congress following the initial shutdown of the economy and businesses in March.
While municipalities with populations greater than 500,000 residents received money directed from the Federal Government, those with smaller populations were left to receive pass-through dollars allocated by their state legislators.
Funds being used by the City of Zanesville and the Muskingum County Commissioners to assist small businesses and non-profits come from the third round of transfer payments made by the State of Ohio to local governments.
Those payments amount to over $650 million dollars, all of which come unencumbered and allow local elected officials to choose how to spend those funds, as long as purchases and payments meet the federal requirement that mandates all expenditures be directly related to COVID-19.
According to Muskingum County Commissioner Mollie Crooks, the county has chosen to use their previous two allotments of money to help support the Zanesville-Muskingum County Health Department and other expenses incurred by the county.
Zanesville Mayor Don Mason said the City of Zanesville has used their previous transfer payments from the state to support the purchases of over 250 Chromebooks and Wi-Fi carts to help support students.
The city also has sent money to local non-profits, such as the United Way of Muskingum, Perry and Morgan Counties and others to support utility bill assistance.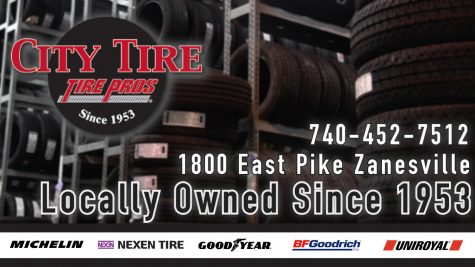 Crooks said the decision to allocate money to small businesses was based upon other regional governments' initiatives to do such and a public call by Ohio Auditor of State Keith Faber in which he implored local governments to assist struggling businesses.
As the previous Executive Director of Big Brothers Big Sister, Crooks said she also recognizes the struggles and newly discovered needs local non-profits have as they work to assist and support the community.
As a small business owner herself, along with her husband, Crooks also referenced the numerous conversations she has had with other local business owners, both in her role as commissioner and as a fellow proprietor, in which they expressed concern as to what the future will bring.
"There is still just a lot of uncertainty," said Crooks. "I think anytime you are a small business, there's always that uncertainty of what you're doing and how that will be impacted in the future, but add a pandemic and it's really a trying time."
Crooks said she was pleased to recently hear that the State of Ohio would also be offering grants to businesses, as an additional way to salvage as many jobs as possible, as the state continues to deal with the Coronavirus.
That program, announced by Ohio Governor Mike DeWine, opens statewide to applicants on November 2, with details on eligibility and maximum receiveable grant amounts still to be released.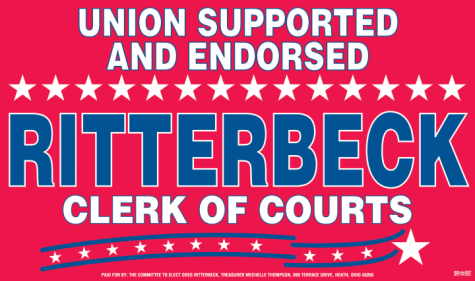 Mason said the implementation of a grant program by the city stems from his and council's goal of helping locally owned small businesses to keep their doors open at a time when many are barely surviving.
Zanesville's program, smaller and more limited in scope, will in-part help reimburse payments for items such as personal protective equipment (PPE) and Plexiglass dividers.
As Mason explained, many businesses on top of having decreased sales were forced to incur additional expenditures for items not usually incurred.
"Many businesses had to invest in not just cleaning materials, but numerous other items to be compliant to remain in operation," said Mason who referenced multiple different industries and unexpected costs each had expensed in the pursuit of keeping their business open.
One of Mason's biggest concerns he expressed is the upcoming holiday and the future economic effects the Coronavirus will continue to have on businesses, especially local ones.
Echoing Crooks, Mason said he hopes that with local grant programs, a state program about to debut and additional federal support likely to come after the election that area businesses will have a fighting chance to survive.

While the city and county grant programs are separately funded and administered, both were designed to complement one another.
Crooks and Mason each spoke of the great working relationships between both levels of government and their collective goal to support those businesses hardest hit.
While the county program is larger and more encompassing, businesses are encouraged to apply for both programs, if applicable, to receive the maximum possible assistance.
Each program clearly states that grants will not be awarded for expenses that have been received or approved for by other federal assistance such as the Payment Protection Program (PPP) or the Economic Injury Disaster Loan program (EIDL), however, both programs allow applicants to request support for expenses dating back to March.
While Crooks stated that the county is waiting to determine a total line-item transfer for the program after reviewing the total number of applicants and requests, the city has set aside $100,000 for their grant program.
Each program's basic requirements and funding allotments, including links to applications, will be provided below.

City of Zanesville Small Business Relief Program
$100,000 total allotment with each business eligible to receive up to $2,500
Coverage Period: March 23 until December 20
Eligible Expenses: mortgage or rent cost (personal residence not allowed), utilities, material and supplies related to COVID-19 expenses or mandates, personal protective equipment (PPE) or other COVID-19 compliance expenses
Limitations: have less than 30 full-time equivalent employees, have less than $1 million in gross revenue/receipts on an annual basis and have not been approved for business interruption insurance as a result of COVID-19
Program is awarded on a first-come, first qualified and completed application basis

Muskingum County CARES Act Grant Program
Total allotment not yet determined, businesses can apply for up to $10,000
Coverage Period: March 1 until November 6
Eligible Expenses: Salaries and wages (includes 1099 workers), mortgages or rent cost (personal residence not allowed), utilities, equipment or technology cost related to COVID-19, material and supplies related to COVID-19 expenses or mandates, COVID-19 necessary supplies (ex. PPE and/or clearing supplies) and unforeseen expenses related to the COVID-19 pandemic
Limitations: Must be located in Muskingum County
All applications must be received by November 6 at 4 p.m.