Muskingum County Sheriff's Department approved for $15,000 equipment purchase
Sheriff Matt Lutz of Muskingum County Sheriff's Department received the go-ahead to purchase new equipment that will aid in investigation processes after he presented to the county commissioners Thursday morning.
Lutz said the department discovered the purchase price of what they thought was $15,000 total for the equipment, which will be used for telecommunication use, to actually total $15,000 annually, due to a maintenance agreement in the contract. Originally, before Lutz presented the potential purchase to the commissioners, the price was set at $30,000 and then reduced to the stated $15,000.
"We definitely think that it would be worth it," Lutz said. "I think between us and the prosecutor's office, and I've made this comment before, probably 90 to 95 percent of the cases we do now involve some type of telecommunications with it."
Commissioners James Porter, Mollie Crooks and Cindy Cameron were all in favor of signing off on the purchase of the new equipment. The commissioners said that, in the past, cases have taken longer to close due to issues with telecommunication, so the equipment would be beneficial to the department.
Lutz requested that the media not release details of the equipment being purchased due to potentially releasing too much information about law enforcement's investigative processes.
Lutz presented the commissioners with information stating that the equipment may not be as beneficial in aiding the department a couple of months down the road due to planned improvements in technology.
Although the equipment may be less beneficial by the end of the year-long contract than it will be at the start, Crooks said that if it helps the department solve just one case then the purchase is justified.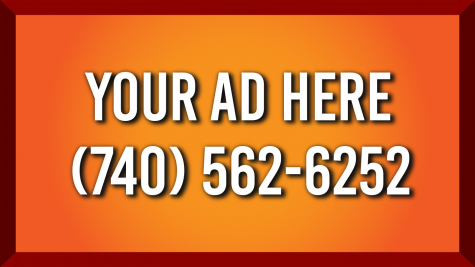 Porter suggested the idea of doing a trial year. The contract for the equipment lasts for one year from the time of purchase, so the department would either renew the contract during the next fiscal year or decide to not purchase the equipment again for proceeding years.
Porter requested the whole amount to cover the equipment which was approved by the Clerk of Courts, Todd Bickle. Bickle will pull the funding out of an excess fund in accordance with section 325.33 of the Ohio Revised Code which states, "all fees retained by the clerk of courts under Chapters 1548., 4505., and 4519. Of the Revised Code and all fees the clerk of courts receives in the capacity of deputy registrar under section 4503.03 of the Revised Code shall be paid into the county treasury to the credit of the certificate of title administration fund, which is hereby created."
Lutz was pleased with the approval and believes it will be put to good use throughout the duration of the equipment contract.
"We try to do everything we can to keep the peace and the citizens safe and we try to utilize everything we can with tools and investigative tools to solve these things and this (new equipment) would definitely be huge on your (commissioner's) part to help local law enforcement do as much as we can on these cases. This is definitely a need for us," Lutz said. "This will definitely be a huge asset for us."