Committee looks to financially support 4-H students from lost earnings
Three local citizens have come together to make sure that this year's cancellation of the Muskingum County Fair doesn't have a large financial impact on the students and their families, who had hoped to participate.
As fair week came and went, many locals missed out on yearly traditions, but those 4-H students who spent the last year caring for and raising animals were especially impacted.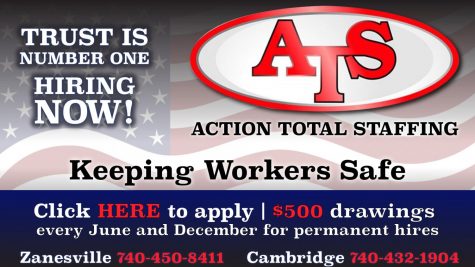 Eric Mitchell, Vice President of Creno's Pizza, said when the news first broke that the fair was officially canceled, it seemed to be the only thing people were talking about when they came into his pizza shop.
"Everybody was talking about it," said Mitchell. "I started to learn how important the fair is to the community and how important it is to the youth, the kids and all their families."
After a week of hearing everyone's concerns, Mitchell decided to attend an emergency meeting of the Muskingum County Fair Board, it was there that he heard of all the kids who would use the proceeds of selling their animals to save up to buy their first car or attend college.
Mitchell says there was a lot of back and forth about canceling the fair, but he tried to provide a calm rational voice in all the heated discussions.
His solution was that everyone needed to come together and plan a way to support the kids who wouldn't have a venue to sell their animals, should the fair cancellation become final, as it ultimately did.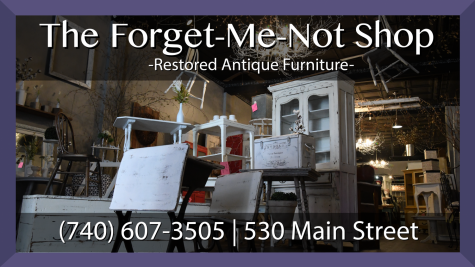 According to Mitchell, each year a large amount of money is raised for students participating in bringing an animal to the fair.
"It's a good number," said Mitchell. "So I said okay, if we have 45 to 50 days, let's raise more money in Muskingum County than anybody ever has before."
Mitchell explained that due to the financial investment of many families and the length of time required to raise many animals, that he feared many families would choose to not raise animals for the upcoming 2021 Muskingum County Fair due to the ongoing uncertainty.
Steers for example, according to Mitchell, need to be purchased in the weeks following the conclusion of the fair, with students using money from that year's sale, in part, to finance the purchase for next year's animal.
"I just really didn't want to see participation fall off," said Mitchell who along with East Muskingum School Board Member Shala Zemba and Northwestern Mutual Wealth Management Advisor Jared Dosch spearheading a solution.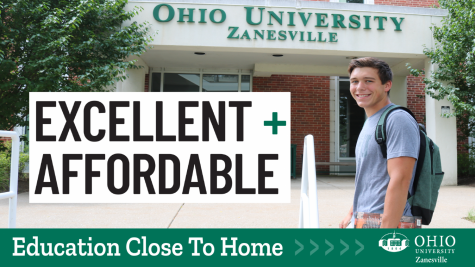 That solution would become the Muskingum Youth Livestock Premium, a two-part action plan.
Part one was to establish a process to have students apply. The deadline, which has already passed, received more than 350 entities, which according to Mitchell is over half of the total students signed up to participate in this year's fair.
Part two involves raising money from community members and businesses, primarily those who regularly purchase student's animals at the fair, to donate to the program.
All money will be held with the Muskingum County Community Foundation, with funds split based upon last year's numbers between species and split evenly between students in each species class.
As Mitchell explained, it cost considerably more to raise a steer than a rabbit, so using financial records provided by the Muskingum County Fair Board, the newly created organization will work to ensure student's hard work and investments are fairly compensated.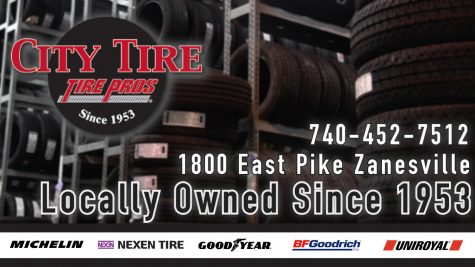 Mitchell said that as of last Monday, they had secured over 70 sponsors, but that it is still a small percentage of the 361 sponsors at last year's fair.
The committee is asking community members and businesses to consider making the same donation or purchase they did during the 2019 Muskingum County Fair.
The Muskingum Youth Livestock Premium has a website that accepts both credit and debit cards, for an online donation, or downloadable sponsorship forms that can be filled out and mailed in along with a check.
The processing fee for online donations has been waived and there aren't any management or administrative fees collected, with 100 percent of the money going directly to the students, according to Mitchell.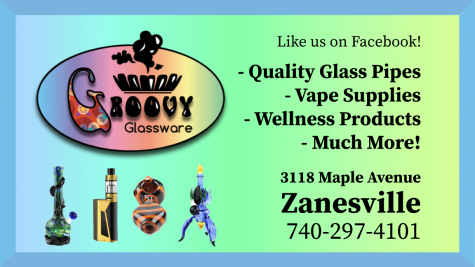 Mitchell has been traveling around the county, speaking to various groups and individuals, persuading them to donate to the cause in an effort to lessen the blow to those 4-H students who were adversely affected.
As Mitchell explained, students in the 4-H program are those individuals who become part of tomorrow's workforce, noting how these are the kids that dedicate a portion of their free time to the labor-intensive process of caring for an animal.
"It's a select group of kids that have the dedication to do this," said Mitchell. "If we look at the kids that grow up out of these programs, they are the ones who are the hardest workers later in life in our community and we want to continue that participation and encourage them, to keep them going in the right direction."
For Mitchell, he says funding these student's animals is the best way for the community to support their hard work and continue to cultivate the philosophy that hard work and dedication are rewarded.
Those looking to support the program are encouraged to visit muskingumyouthlivestockpremium.com for more information on how to submit monetary donations.
Anyone with questions is asked to email the committee at mylp@crenospizzaco.com and one of the organizers will respond, according to Mitchell.