Contamination in Dillon Lake linked to several contributing factors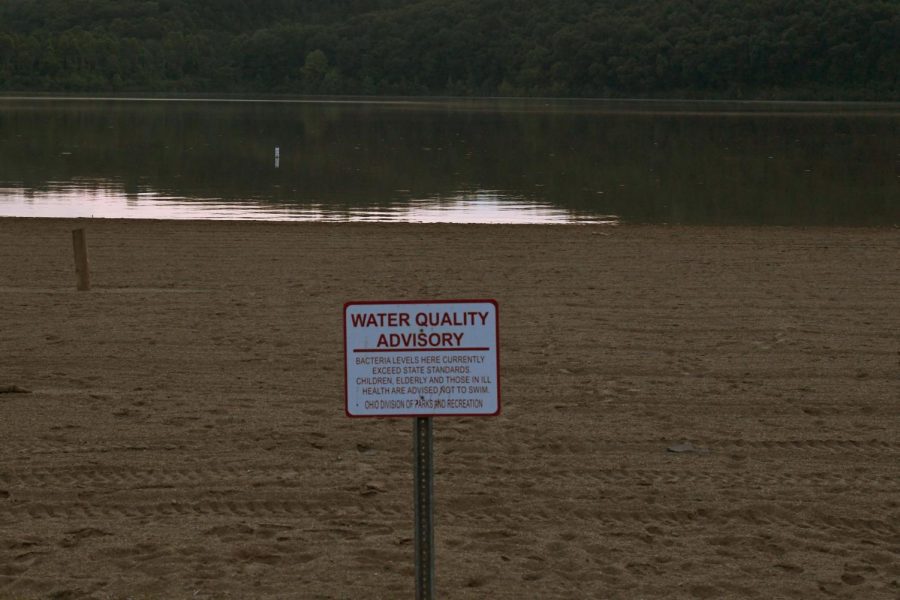 On May 31, high levels of E.Coli were found in Dillon Lake, prompting a swim advisory ever since.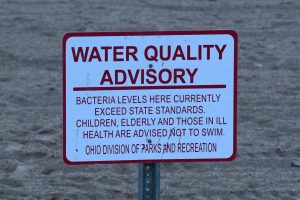 While the Ohio Department of Natural Resources and EPA were not able to pinpoint the direct cause of those high bacteria levels at this time, a history of contributing factors exists.
Bacteria in the lake has been an ongoing issue, with documentation available online dating back to 1987, when Dillon Lake was first introduced to Ohio's Clean Lakes program as one of four bodies of water in the state to be studied by the EPA that year.
Dillon Lake has continually been on the radar of the EPA and other state agencies for years to follow.
Currently, at the entrance to Dillon Lake's swimming beach, there are signs cautioning swimmers about the potential of sewage overflow from Newark to flow into the Licking River, which then flows into Dillon Lake.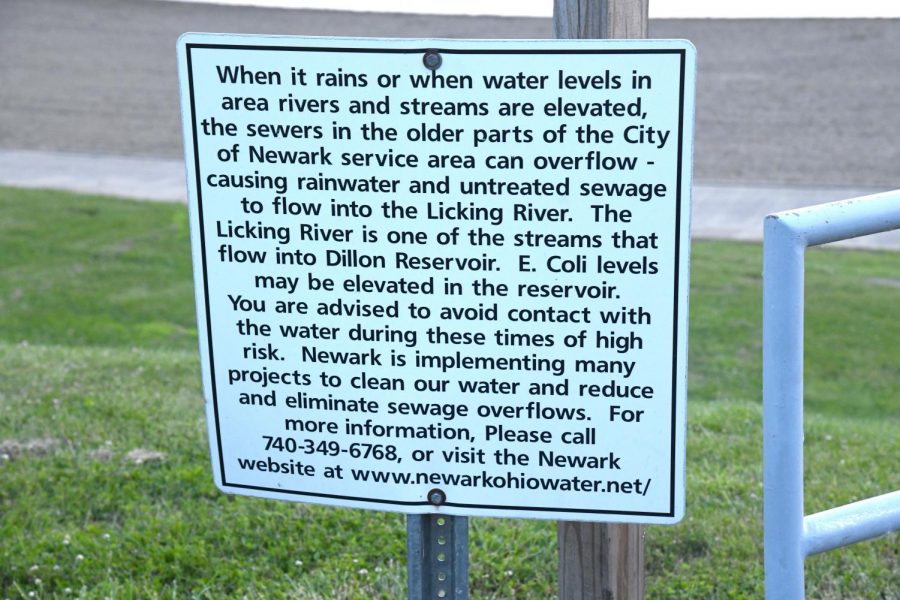 The sign directs observers to the City of Newark's website where the problem is explained in detail.
According to its web page, up until the 1940's, sewage within Newark was either released from homes into ditches, or drained directly  into the Licking River, a source of water for Dillon Lake. The city's first sewage system was later built with a combined sewage overflow (CSO) design, which means storm water and wastewater from both homes and industries flow through one pipe into the city's wastewater treatment plant. However, at time of heavy rain, that water containing toxins and bacteria can be released prematurely into the river before being treated to prevent the wastewater to overflow into homes and businesses.
Newark, along with 771 other cities in the United States including Zanesville, has been working to reduce the amount of pollution it contributes to local waterways as part of the Clean Water Act amendments from 1972.
According to a statement from the Ohio EPA, the City of Newark has been working to comply with that act with a long term plan to reduce its number of combined sewers and overall overflow events.
An Ohio EPA spokesperson also said Newark has received $64 million over the past decade from the Ohio EPA to help "complete sewer and storm water projects that help improve water quality."
In addition to untreated sewage overflow from Newark that occasionally is released into the Licking River, the Ohio EPA also noted home septic tank runoff can contribute to the bacteria level at Dillon Lake.
The EPA has issued principal forgiveness loans to local health departments so that those failing septic tanks can be repaired or replaced.
Muskingum County was awarded $606,000, Licking County received $856,000, and Fairfield County was included with $550,000.
"In addition to the releases from overflowing sewer systems, other sources of bacteria in the Licking River include wildlife and agriculture runoff, which are more difficult to manage," the Ohio EPA said.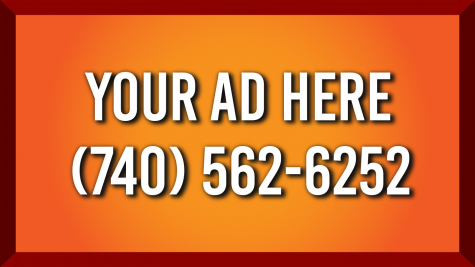 As part of the EPA's 1998 report on Newark's Long Term Control Plan, three major sub-tributaries also run into Dillon Lake from Muskingum County.
The report states that the three streams run a combined total of 44 miles throughout the county and, at the time of the report, could carry pollution from agricultural crops, livestock waste, urban production and oil and gas production, as well as sewage discharge.
The report also notes that water from Buckeye Lake makes its way into Dillon Lake. Buckeye Lake's beaches have been regularly closed due to harmful algal blooms for the past three summers, according to the Ohio BeachGuard System.
The current advisory at Dillon Lake could change depending on sampling results. Sampling is typically done each week once high bacteria levels are found.
Testing at Dillon Lake is done by ODNR on Wednesdays and the BeachGuard website is updated on Thursdays.