LGBTQ pride dragged in a crowd
Zanesville's first LGBTQ Pride Night dragged in a crowd.
Monday night, a mix of vendors, spectators, drag queens and performers met at Weasel Boy Brewing to support LGBTQ pride.
After Athens' first LGBTQ Pride Parade was a success, organizations from Columbus and the surrounding areas were inspired to bring the support to Zanesville.
"We want to reach the real communities as much as possible," Jameson Glasser, a representative from TransOhio, said. "Columbus is very well protected in terms of LGBTQ, so it's really important that we reach out to smaller areas that don't have those same protections.
Many different organizations including Equality Ohio, Lilla Rose, The Sanctuary – Reiki Studio & Art Gallery, Bravo, author H. Lupusorn, TransOhio, Naral Pro-Choice Ohio, Ohio Sexual Violence Helpline and Ohio University Zanesville all had tables at the event.
"We need to go to as many prides as possible," Shinesha Carlyle-Yoder, the Survivor Services Coordinator of Bravo — Buckeye Region Anti-Violence Organization, said. "And we need to make sure everywhere hate is, we are there too responding."
While the tabling and vendors were encouraging pride support, the drag show performers brought in a lively crowd. The performances were kicked off by Boston, a drag queen who performs to raise money for charities. She was not performing for a charity in Zanesville but said, in the past, she has raised money to send dance teams to competitions and to aid in the purchase of a fire engine, as well as donated equipment to a high school wrestling team.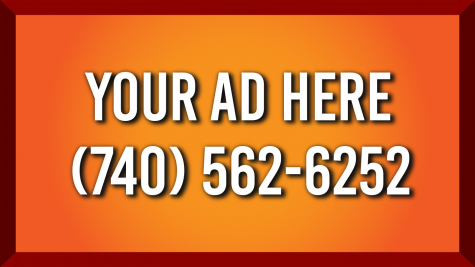 The performers ranged from drag queens dancing, to lip syncing performers, to dancers. The acts gladly accepted tips from the audience as they danced, sang and weaved their way through the crowded brewery dining room.
Mimi Sharp, a drag queen from Columbus who won Ms. Southbend Newcomer on April 29, performed to the song "Wannabe" by the Spice Girls at the pride event. She said that many drag queens are in the business for the money, but she's in it for the reactions.
"I like seeing people's faces," Sharp, who has been in the drag business for a little less than a year, said. "I do it … to see people's expression and to see their joy through watching me do it (perform)."
Many spectators were locals but a couple audience members were out-of-towners visiting their hometowns to support pride.
"It's just nice to come home and support local LGBTQIA organization," Tanner MaClaine, a native of Zanesville who lives in Dublin who attended with his partner, said. "I'm happy to hear that they had their first pride parade in Athens, and if they can do it in Athens, then I think it's just a short time away that we can do something (like a pride parade) in Zanesville."
The event was emceed by Dr. Amy White, a director of Southeastern Ohio LGBT Coalition and an associate professor of Philosophy at Ohio University Zanesville. White announced that current or upcoming students of Ohio University Zanesville could enter to win a $500 diversity scholarship that would be drawn and announced during the performance intermission.
The event was held at Weasel Boy Brewing but was not sponsored by the venue. Co-owner Jay Wince said that Weasel Boy tries to be progressive and is accepting of all walks of life. The company promotes people being people.