September declared Childhood Cancer Awareness Month in Muskingum County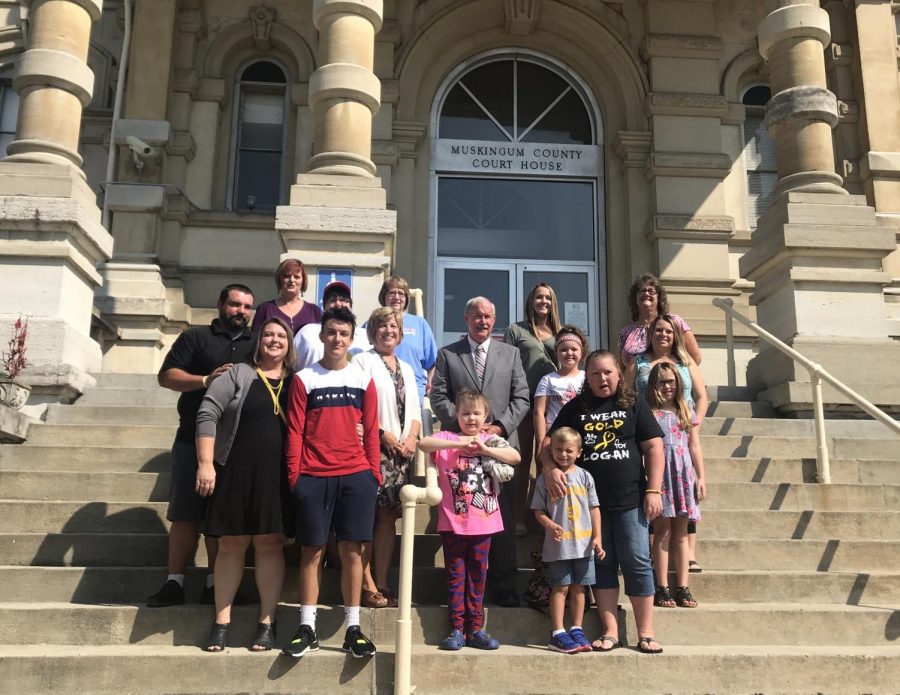 Just over 43 children per day are diagnosed with cancer each year.
Between the ages of birth and 19 years-old about 15,780 children are diagnosed with cancer annually, according to the American Childhood Cancer Organization.
Thursday morning, several local families affected by childhood cancer gathered at the Muskingum County Courthouse as the commissioners declared September Childhood Cancer Awareness Month.
Children, along with their parents, grandparents and other relatives, accepted a proclamation from the Muskingum County Commissioners to commemorate the month. The commissioners also informed the group that the courthouse would be lit yellow in honor of the month.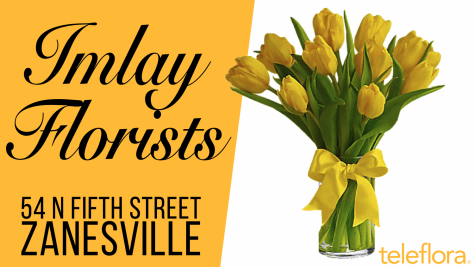 "This is a lifelong battle, and I am proud of every one of these kids," Carmen Boyd, the mother of an 8 year-old girl that was diagnosed with cancer when she was 2, said.
Among the children sitting in the room, 14 year-old Bryce Wilhite was seated between his parents, Matt and Ashlie.
Bryce was diagnosed with childhood cancer when he was 8 years-old.
"We actually went to an MRI at (Nationwide) Children's Hospital in Columbus for what we thought was going to be scoliosis," Matt Wilhite, Bryce's father, said.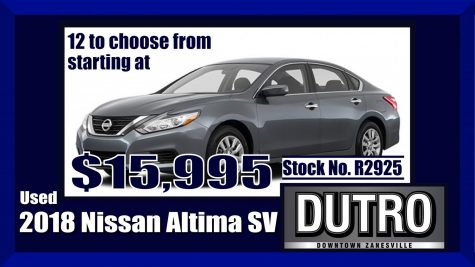 Two weeks after that MRI, Bryce had brain surgery and was already home. Two weeks after returning home, he was back on the baseball field.
During the surgery, a large portion of the tumor doctors found was removed. A small part of the tumor was left since doctors believed it could have caused a stroke if they removed the tumor in its entirety.
Every three-month MRI following that was positive, positive enough to switch to annual MRIs.
At Bryce's last MRI, in September 2018, doctors found that the little piece of tumor left had grown and another tumor had metastasized. Additionally, doctors also found more tumors at the bottom of Bryce's spinal cord.
He was put on an oral medication as a part of a study. About a month ago, Bryce stopped taking the medication as it had not kept the tumor from growing.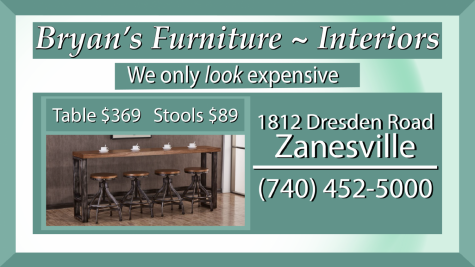 The family is currently waiting about two months to see how the tumors react to no treatment at all. Once those months are up, Matt said Bryce will get an updated treatment plan, which will likely consist of more traditional chemo treatment.
While Bryce, who will be 15 years-old next month, and his family have been battling cancer for nearly seven years, the Wilhites said the community has showered them in support.
Both Matt and Ashlie mentioned a long list of individual people, sports teams, their employers, churches and groups in the community that have made extensive efforts to help their family.
"He's on prayer lists throughout the country, really,"Ashlie said.
In addition to the Wilhite's church, Bryce is on prayer lists across the state.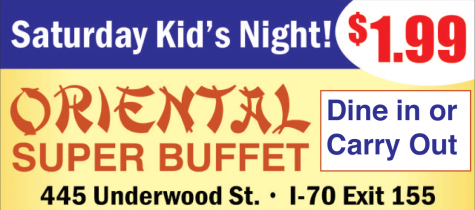 Ashlie Wilhite said the family met a couple on vacation that they were chatting with and had mentioned childhood cancer to. After they returned from vacation, the woman messaged Ashlie Wilhite on Facebook to tell her that the woman's church in Alabama added Bryce to their prayer list.
Matt is a detective with the Muskingum County Sheriff's Office, and Ashlie is a part of the Maysville school district staff. Both said their employers have also gone to extensive lengths to help their family.
"When this first happened, it was a big shock to us, but the overwhelming support, not just from the Sheriff's Office, not just from the police department, not from the county officials, from everybody was so overwhelming," Matt said.
The Wilhite family is very involved in athletics as Bryce has enjoyed being an athlete for many years. The families that surround the Wilhites in athletics have shown a significant amount of support for the family.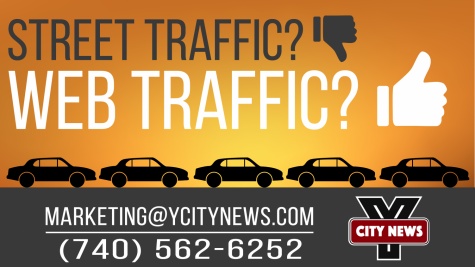 The Zanesville Football Program began showing support by wearing the "BW" stickers on their helmets, which has spread to multiple sports teams throughout the county.
"I drive around on a regular basis and see the sticker (BW) on people's car," Matt said. "I can't tell you how many times I've been walking through walmart or something like that and I saw somebody wearing a shirt that is for Bryce, don't even know the person."
Ashlie added that Bryce doesn't talk much about his battle with cancer, although he recently took an opportunity to point out his widespread reach across the community to his brother.
"He did tell his little brother that he was cooler than him because he had his own merchandise," Matt said through a laugh.
Throughout September, the Muskingum County Courthouse will be lit yellow at night to raise awareness locally about the impact that childhood cancer has in the community.