Zanesville man pleads guilty to murdering 21 year-old wife on New Year's Eve
In the early hours Dec. 31, 2018, 21 year-old Martisa Palmer was shot and killed by her husband in their home at 609 Pershing Rd. in Zanesville.
Friday, Dustin Cox pleaded guilty to one count of murder with a firearm specification, an unclassified felony, and one count of tampering with evidence with a firearm specification, a third-degree felony.
He was scheduled for a jury trial beginning Monday.
The events that led up to the murder began one day earlier when Palmer's friend asked her to ride with her to Coshocton while she picked up her daughter.
Muskingum County Assistant Prosecuting Attorney John Litle explained that Cox didn't like when Palmer left town with her friend because it made him believe she was cheating on him.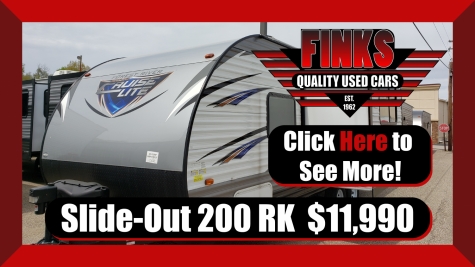 "It made him jealous," said Litle.
While Palmer was away, friends came over to the house and saw Cox angrily waving a gun around.
"It is customary for him to have a gun on him," said Litle.
It was also common for Cox to use methamphetamine along with his friends, Litle said in court.
Later that same night, while several people were downstairs, they heard Cox and Palmer arguing.
The witnesses heard Cox ask Palmer for a cigarette, to which she answered no.

Litle said what was heard next was "'You know what, bitch? I'm done with your shit.' Bang. They heard a gunshot and then a thud."
According to Litle, when someone asked Cox what happened, he responded "'I didn't mean to do it.'"
Palmer was found lying on the ground after being shot in the face, which severed her carotid artery.
She was dead by the time police arrived three minutes later, just before 3:30 a.m.
While outside, Litle said Cox chucked the gun under a pine tree on the Careytown Preschool and Child Care Center property.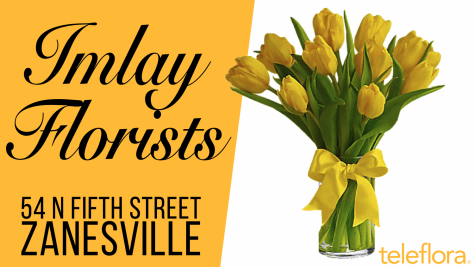 Cox was eventually arrested during the afternoon of Dec. 31 when police found him parked in a vehicle outside a residence in southeast Zanesville, according to Zanesville Police Chief Tony Coury.
Cox's defense attorney, Kirk McVay, opted to save any comments regarding the facts of the case for sentencing, which will be decided at a later date.
He faces between nine and 36 months on the tampering with evidence charge and 15 years to life for murder. A prison sentence for the murder charge is mandatory.
Additionally, Cox will be required to serve a combined four years consecutive to his sentence for the firearm specifications and will have to register as a violent offender.