Genesis employee who saved twin toddlers wandering busy road honored for his actions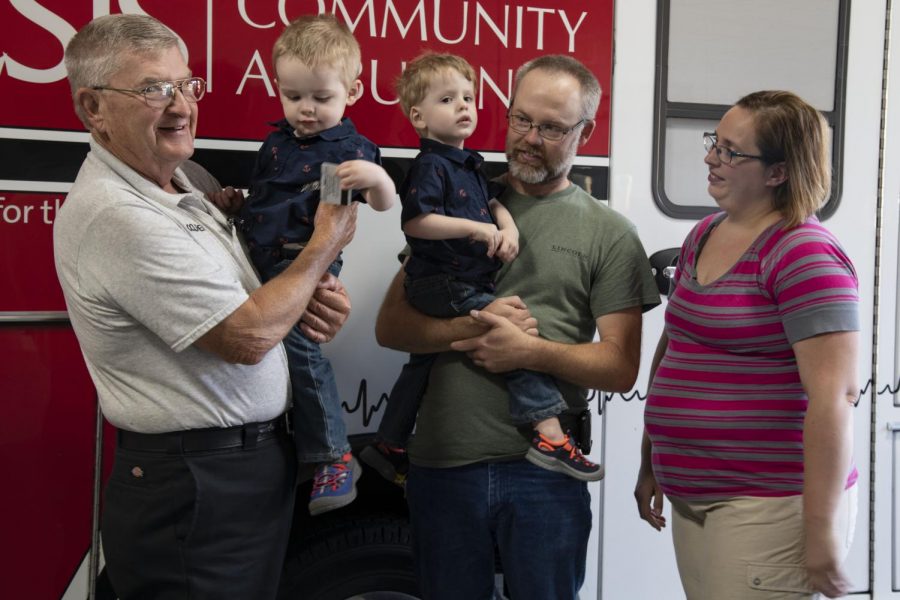 A courier for Genesis Community Ambulance was recognized with the company's Director's Heroic Service Award Thursday morning for rescuing two twin boys from the middle of SR 60 in Muskingum Township last week. 
The entire incident happened while their father, Daryl Lindamood, was using the bathroom at their house.
"He called me while I was at the grocery store and said that some guy brought the boys to the house. He was in the restroom, and they snuck out the front door," said Megan Wheeler, the boys' mother. "So I got home from the grocery store and pulled up the surveillance cameras and saw just how serious it really was, and that they were in the middle of the road, not just down by the road."
After posting to Facebook thanking the mysterious man for saving her kids, Jack and Marvin, the rescuer was later identified as Bernie Hiles.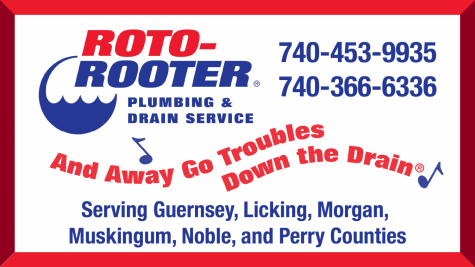 "When I pulled up to the stop sign at 60 North and Vista View, I looked to my right, I looked to my left and I looked straight… I went 'oh my God, there's a little boy in the middle of the road,'" said Hiles as he explained the event on Aug. 6 that earned him his honor. 
Hiles got out of his car before even putting it into park to snatch the toddler. 
"Of course, I thought there was just one. I picked him up, I was patting him on the back, you know and everything, and I looked to my right and there's another little boy. I went 'oh my God, there's another one,'" said Hiles
So Hiles quickly collected the boy's twin brother and began comforting him as he took them back across the road to their house. 
"They was scared," said Hiles. "I was scared."
When Hiles went to the door, the twins' father answered and asked what happened. 
 "And I said, well, your two boys almost just got killed out here on 60 North," said Hiles. 
Lindamood was unaware that his two year-olds managed to find their way out of the house and into the middle of a busy state route. 
"Plus, Northpointe [Drive] is closed, and all that traffic is over on Route 60 now," said Hiles. "And traffic is pretty heavy, pretty heavy and it's fast. Nobody is slowing down."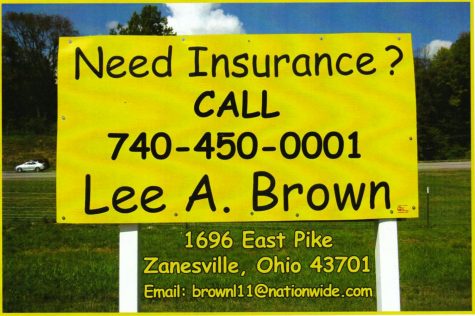 In the security video that captured the incident, a semi-truck could be seen zooming past the boys.
"The semi was probably less than two feet from them," said Hiles. "If the semi would have did something, the driver would never know."
The video was difficult for Lindamood and Wheeler to watch, but it gave them the chance to meet the man who saved their boys and thank him in person. 
"I'm just glad that there's still people out there like that, that would actually stop," said Wheeler. "I'm grateful it was him and it wasn't like a pedophile or somebody else that was going to take my kids. I'm very thankful it was a good, decent person."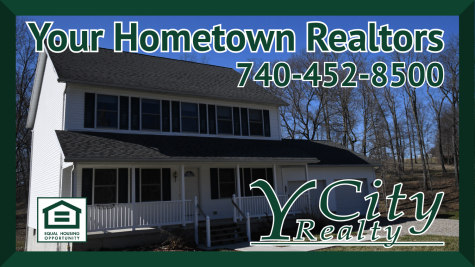 Two others Wheeler helped stop traffic in either direction to let Hiles get across the road safely with the boys, but Wheeler has not been able to identify those individuals. 
"I would do it again. I was scared. You know, I was scared for them," said Hiles. "I wasn't too scared about me, but I was scared for them. They're just two beautiful little angels."
Jack and Marvin were also able to greet their new friend again during Hiles' ceremony, but this time in a much safer setting. 
Lindamood and Wheeler have since installed a new gate on their deck that, even when teaming up together, the twins can't open.