Pair of businesses team up with charity to feed families, cover fair admission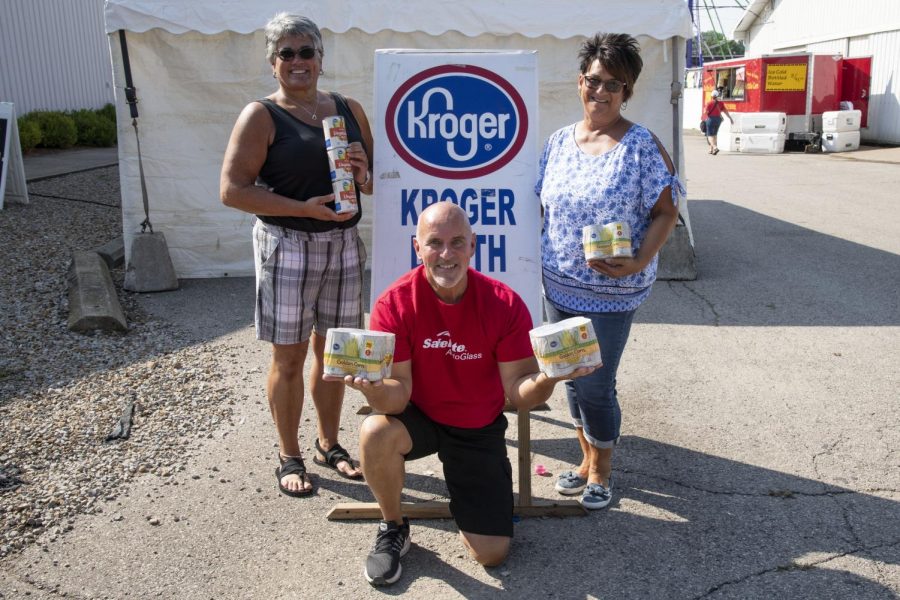 Wednesday marks the Muskingum County's Fair's annual Kroger Day, which benefits not only fair-goers seeking free admission, but also one local meal provider for the area's homeless and low-income population. 
Anyone who brought two cans of 14.5 ounce or 15.5 ounce cans of Kroger brand vegetables to the fair was granted access to the fair free of charge until 1 p.m.
All donations go Christ's Table, a non-profit in Downtown Zanesville that serves meals to the public seven days per week from 11 a.m. until 1 p.m.
"A lot of people think winter is our busy time of the year because it's cold and everybody needs a hot meal, but technically summer is our busy time," said Christ's Table Executive Director Keely Warden. "The kids are out of school, so the individuals that come in normally turn into families, which is great, we love it, but it takes about 110 cans everyday to do whatever vegetable we're going to do."
Serving around 10,000 meals per month, the kitchen staff quickly empties its pantry.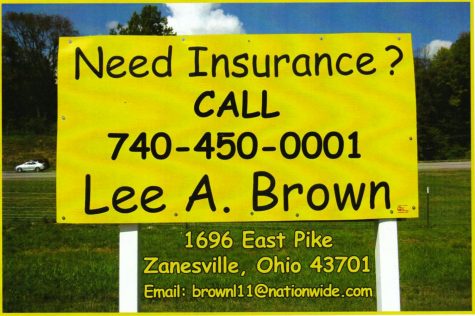 Two weeks ago, Warden said her kitchen manager approached her asking to restock the shelves.
"We went to Facebook and said please, and so people have donated enough to get us through until today," said Warden. 
The goal of Kroger Day is to collect enough canned vegetables to last until Thanksgiving. 
The event has brought in an average of 4,700 cans per year since 2014. 
Marti King, a clerk in Kroger's dairy department, started Kroger Day after a similar event held during the circus ended. 
"Keely and I are really good friends, so then I kind of got a hold of her," said King. "We kind of worked it together."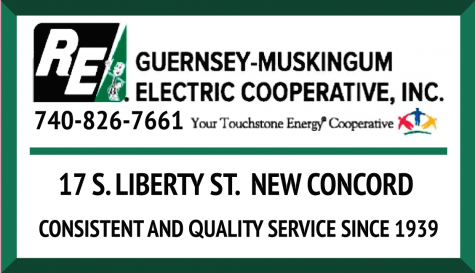 Then Al Morgan of Safelight AutoGlass walked into Christ's Table asking how his company could help. 
"The partnership makes sense because Safelight's been on Linden Avenue now for probably 15 years," said Morgan. 
The greatest need Warden had was collecting and transporting the donated cans on Kroger Day back to Christ's Table since many members of the charity's board are physically limited due to their age.
"They bring the people and the trucks and it just makes our lives so much easier," said Keely Warden, Executive Director of Christ's Table. 
Now, Morgan and a crew of Safelight employees man each of the fairground's eight gates annually to collect cans.
"The partnership's neat, because if you look at the age group of the board of directors, we do charitable days for our associates, and the pairing just makes sense," said Morgan. "So you've actually got people from Zanesville, Ohio and I believe as far as Mansfield, Ohio. They come down here and collect, and they share the labor for a good cause."
In addition to their efforts in stocking the shelves with canned goods, both Safelight and Kroger purchase livestock from local 4-H groups at the end of fair week. 
"We try to purchase a couple of the hogs from the local 4-H club, and we donate the meat to Christ's Table," said Morgan. 
Kroger also sells fresh fruit at its booth throughout the fair and donates the proceeds to 4-H. 
Not only do the efforts made by Kroger and Safelight help the area's youth and Christ's Table, it also benefits community members wishing to attend the fair but may be financially restricted. 
"This is the day that a lot of people that we serve will be able to get into the fair because they probably wouldn't have been able to do it. I mean, I grew up kind of poor, and we didn't do vacations. This was our vacation. This was our highlight of the summer to be able to come to the county fair," said Warden. "A lot of the families that we serve, this is it for them. This is their vacation. This is their big thing. A lot of the people we serve never make it out of the state of Ohio, let alone vacation."
Warden said she is grateful to the Muskingum County Fair Board for making the event possible. 
"We couldn't do it without the fair board either, said Warden. "They are just so accommodating to us."