Two involved in shooting on Schaum get second chance with community control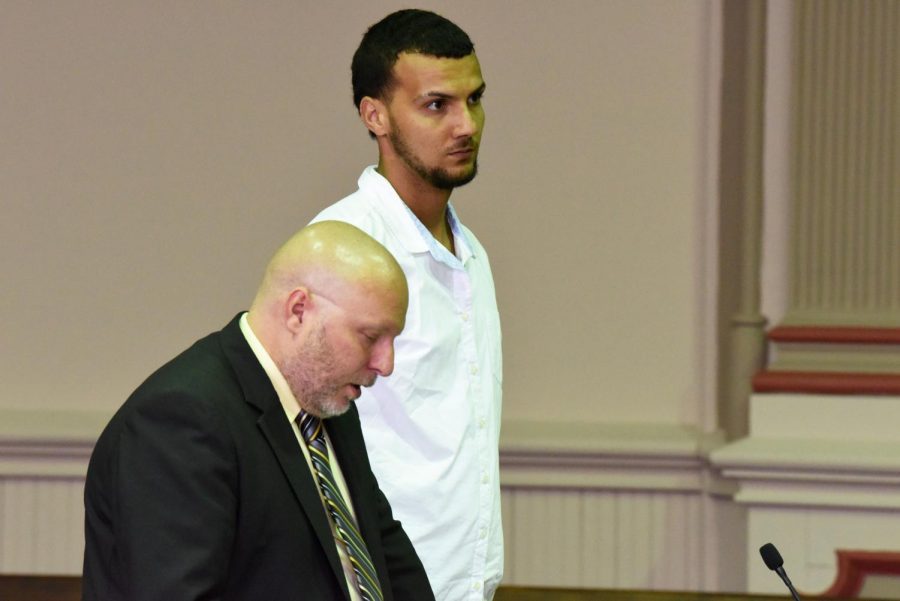 Two men involved in the aftermath of a shooting on Schaum Avenue were spared a prison sentenced Monday afternoon after aiding in the "sobering" experience.
On April 1, a shooting occurred at 523 Schaum Ave. after two men engaged in an argument over missing cell phones and drugs, defense attorney Keith Edwards stated during a sentencing hearing Monday afternoon.
Kashawn "Duda" Cox allegedly engaged in the argument with the victim before pulling out a gun and shooting the man in the arm.
During the time of the shooting, Miles Green was sitting on a couch in the living room of 523 Schaum Ave. playing with Cox's one-year-old child, and high on fentanyl, when the shooting occurred in the next room, Edwards said.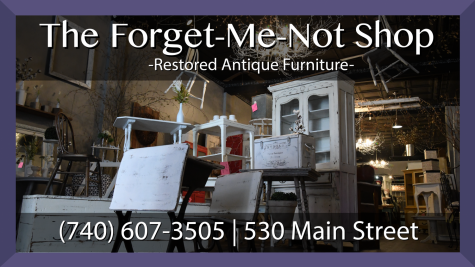 After the shooting, Cox ordered the people in the home to complete different tasks including hiding the weapon and taking the victim to the hospital.
Green's jobs included hiding the weapon used in the shooting and later using his identification to get a motel room for Cox.
When law enforcement began investigating, Edwards said Green was extremely helpful and when he gained knowledge of where Cox and Emily Goodrich, along with the child, had moved to at the Super 8 Hotel, he informed detectives.
"I know I made some bad choices that night. I regret them all," Green said during his opportunity to address the court.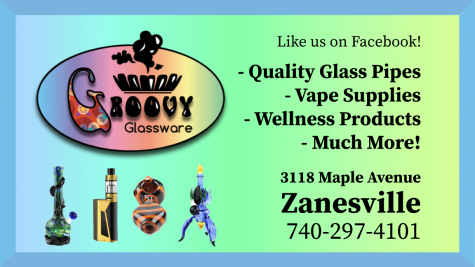 Edwards explained that it was Green's actions that led to the seizure of many firearms, ensured the safety of the child and the arrest of Cox, who Edwards described as a "callous and dangerous individual."
Since the incident, Green has sought full-time employment, attended drug treatment and made strides to turn his life around. Edwards explained that the "sobering" experience made Green, a father of two, thankful that the bullet went into the victim's arm and not another portion of his body, thankful that he was not a victim of the crime and thankful that the child was not harmed in the process.
During his plea hearing, Green pleaded guilty to one third-degree felony count of tampering with evidence and one fourth-degree felony count of obstructing justice.
The defense requested a sanction of community control, which the State originally opposed as Assistant Prosecuting Attorney Ron Welch requested a prison sentence. After Edwards argued his case, Welch said the State believed community control would be appropriate.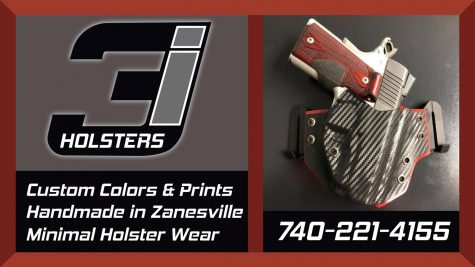 "He's staying clean, he's hanging out with the right people, he's working," Edwards said of 24 year-old Green.
In addition to Green, Mason Brassfield was also sentenced to community control for his involvement in the aftermath of the shooting, as well as an additional case where he was found to be in possession of heroin and fentanyl.
Much like in Green's case, Brassfield explained to his attorney that the shooting was a sobering experience and that he was thankful he was not the one who suffered a gunshot.
"What's troubling in this case is that Mr. Brassfield was involved in obstructing justice and tampering with evidence as the result of a shooting," Welch explained as he stated that Brassfield was not a victim of circumstance and knew that his actions following the event did not aid law enforcement.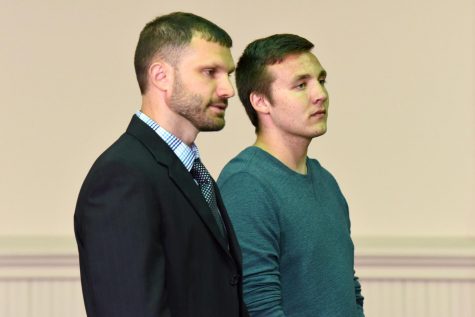 Brassfield's defense attorney, Benjamin Whitacre, stated that his client wasn't blatantly trying to deter authorities but, in one circumstance, his client was questioned about happenings that were unrelated to the matter at hand.
"He's been on a downward spiral for quite some time," Whitacre said citing his client's extensive drug use.
Whitacre went on to state that he believes the legal trouble his client became involved in has benefited him and helped him to begin along a path of regaining his life.
During his sentencing hearing, Brassfield said he completed in-patient drug treatment last Friday.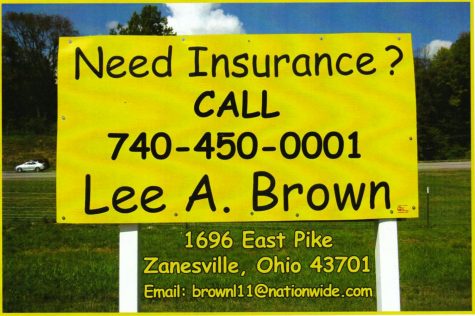 At his plea hearing, Brassfield pleaded guilty to one third-degree felony count of tampering with evidence, one fourth-degree felony count of obstructing justice and two fifth-degree felony counts of possession of drugs.
The defense argued for community control and the State deferred to the court as to sentencing.
Brassfield and Green were both sentenced to community control for a period of three years with alternate sentences of 24 months and 18 months, respectively.
The other individuals involved in the shooting include:
Kashawn "Duda" Cox — he is awaiting sentencing which is scheduled for Aug. 28.

Emily Goodrich — she is awaiting sentencing.

Dustan McDew — he was sentenced Wednesday morning.