Multi-county pursuit ends with two arrested out of Muskingum River
Two are in custody after leading police on a multi-county pursuit beginning in Zanesville and ending in the Muskingum River in McConnelsville. 
According to Captain Scott Comstock of the Zanesville Police Department, an officer located a vehicle around noon that matched the description of a stolen car reported earlier in the day. 
The car, a green Honda, was taken overnight from Fairway Lane.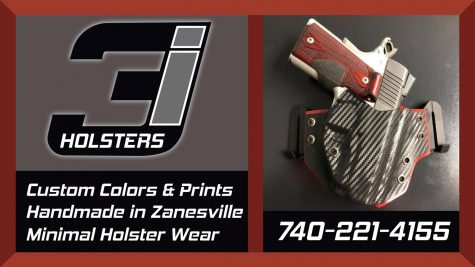 When the officer attempted to stop the vehicle on Cliffwood Avenue near Pershing Road, the driver fled. 
A pursuit then began in the area of Woodlawn, Muskingum and Moxahala Avenues as more officers from the Zanesville Police Department became involved. 
Comstock said the driver then entered into the Muskingum County Sheriff's Office's jurisdiction when he drove over the 719 bridge and turned right onto SR-60 in the direction of Duncan Falls.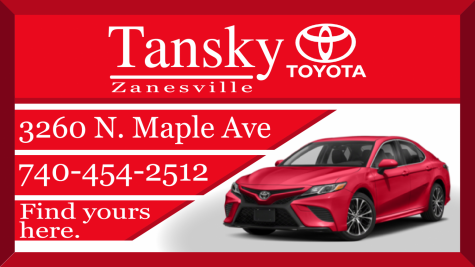 Eventually, only one unit with the Zanesville Police Department would remain in the chase once a deputy joined the pursuit in Duncan Falls. 
Law enforcement were led over the county line where they were met by the Morgan County Sheriff's Office right before the driver crashed into the Muskingum River in McConnelsville.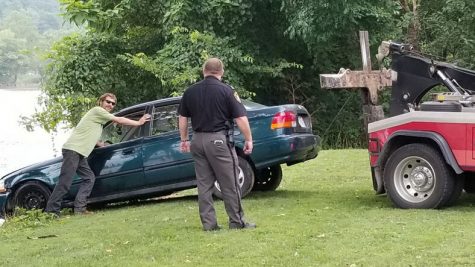 Comstock said one occupant attempted to exit the vehicle while in the river and the other waited until he was ordered out of the car.
Both were arrested and will face felony charges for stealing the vehicle and leading police on a pursuit.