Big Brothers Big Sisters student volunteers honored with first college scholarships
Five area students were awarded the first annual Big Brothers Big Sisters scholarships Thursday morning for their dedication to volunteering and enriching the lives of younger students.
During Big Brothers Big Sisters of Zanesville's board meeting, Executive Director Jenni Masterson presented each high school senior with a certificate, T-shirt and the promise of financial assistance during their first year of higher education.
One high school senior was chosen from each of the five area high schools that the organization partners with to help mentor elementary school aged children.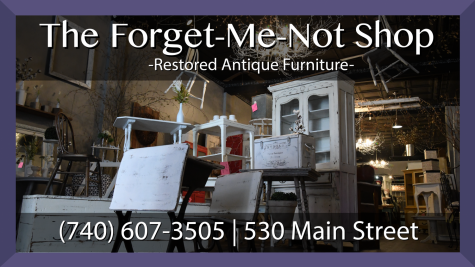 "I had a friend that was in the program, and they kind of convinced me to try it out, and when (Big Brothers Big Sisters) showed up for the interviews I went up and I liked the people interviewing me. I like how they described the program so I gave it a shot," Evan Hannon, who plans to attend Wright State to study mechanical engineering, said. "I wish I could've done it more years than just one."
The chosen students include Kyra Young from Zanesville High School, Andrea Byers from Mid-East CTC, Alyssa Taylor from John Glenn High School, Evan Hannon from Cambridge High School and Sydney Joseph from Maysville High School.
"I knew I wanted to volunteer, I just didn't know how I could. I was involved with my Key Club at the school, but I knew I could do more," Young, who was chosen as one of last year's Big Sisters of the year, said. "So, when Big Brothers Big Sisters showed up for lunch to talk about their lunch program, I thought it was perfect."
Young is planning to attend Ohio University's main campus to pursue a degree in a journalism-related field.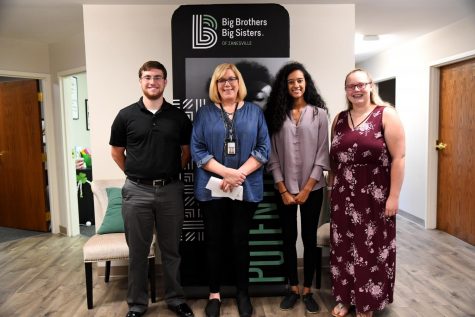 Despite Young and Hannon's plans to leave the area, both students said they are going to seek volunteer opportunities with Big Brothers Big Sisters programs around their new communities.
Taylor, who is attending Muskingum University in hopes of being a fourth grade teacher, said she plans to continue mentoring young students in Zanesville during her time in college.
"I knew I wanted to try something outside and get involved with the little ones 'cause I love kids, and it was a step to be able to show that I wanted to be a teacher," she said.
The recently graduated students said they were all thankful for their experiences in the program, as well as their awarded scholarships.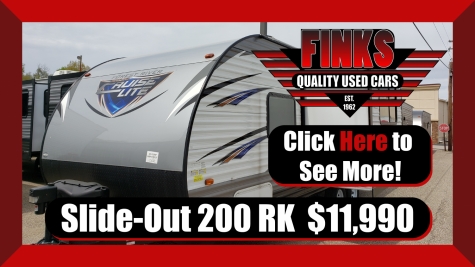 Byers and Joseph were not in attendance at the board meeting.
Each of the five scholarship grantees completed an application, provided two references and wrote an essay regarding "Why Volunteering is Important in the Community."
In addition to the application and essay, all student applicants were required to maintain a 2.5 GPA throughout the duration of their high school experience, be a Big Brothers Big Sisters volunteer for at least one full academic year, have a 75 percent attendance and participation rate in the volunteer program and have plans to pursue a two or four-year degree.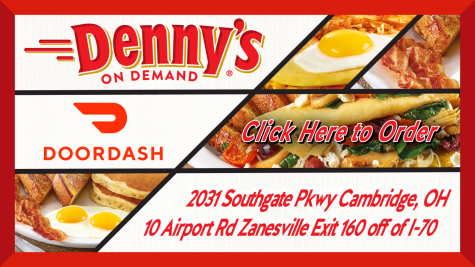 The scholarships, worth $500, will be disbursed in two parts. The first installment is awarded in August upon grantees providing proof of admission, and the second installment is awarded in December following the submission of their first semester grades.
Big Brothers Big Sisters of Zanesville is currently seeking new volunteers to match with one of the 53 children awaiting a mentor.
Learn more about volunteering with Big Brothers Big Sisters by visiting the organization's website, here.