Woman gets double the recommended sentence in death of 3-year-old nephew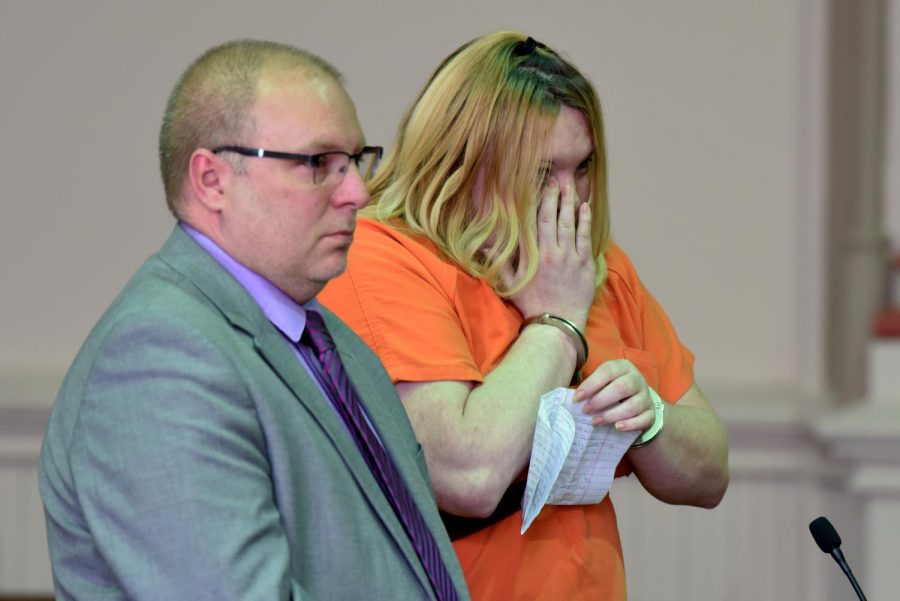 A woman who pleaded guilty in the death of her 3-year-old nephew was sentenced to twice the recommendation made by attorneys in Judge Mark Fleegle's Court Monday morning.
During her hearing, Brittany Fitch, 33, turned around and spoke directly to her sister as she apologized for what happened to Jaxyn Schell while the child was in her care nearly two years ago.
"I love you, I hope you can forgive me one day," said Fitch to her sister who was seated in the back of the courtroom.
According to Assistant Prosecuting Attorney Ron Welch, Schell was staying with Fitch at her Lewis Drive home in October 2017.
Ten days into his stay, the child suffered a fatal injury which Fitch admitted to causing when she fell on him while in the shower.
During a plea hearing last month, Welch explained to the Court that Fitch told investigators the child cried in pain but was able to be consoled.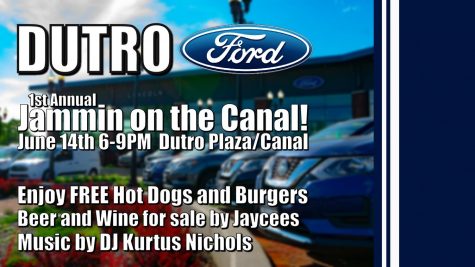 Later that night, Fitch awoke to the sound of another child crying and got out of bed to check. That's when she found her nephew to be unresponsive.
Welch said the child died due to an intestinal laceration, an injury medical experts said could have been prevented had the child received appropriate medical care.
According to Welch, the injury was so severe that the boy would not have been consoled so quickly. He said the child likely would have extensively been crying in pain.
Welch said Fitch's reckless failure to obtain treatment for her nephew resulted in his death.
Part of that account was disputed by her court appointed attorney, Keith Edwards, who said medical reports indicated the fatal injury was sustained days prior to the fall.
"She did not abuse this child. It was an accident, a horrible accident," said Edwards.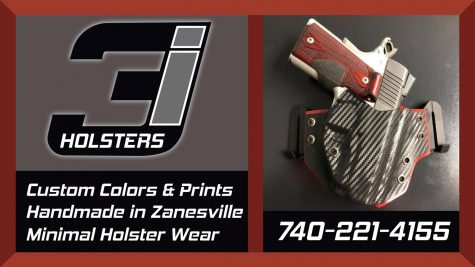 He also said the boy was not solely in Fitch's care and would visit his mother's home throughout his stay.
However, Edwards did agree had Fitch not been high on suboxone and marijuana, she would have had the right mental capacity to seek medical care instead of putting him to bed that night.
"This happened to a child that she cared about and always treated well," said Edwards.
Both the defense and prosecution agreed to a recommended sentence of four years in prison. The judge did not.
Instead, Fleegle noted that this was not the first child to die under Fitch's supervision. He said Fitch previously lost her 5-month-old baby in what was originally classified as SIDS but later changed to an undetermined cause.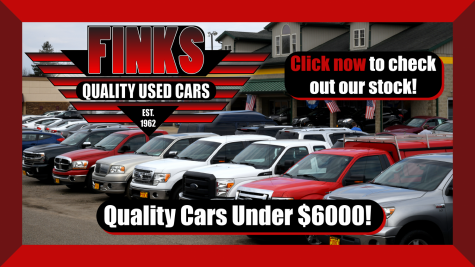 He said her nephew had more than 40 bruises on his body, 19 fractured ribs and suffered blunt force trauma to his torso.
He read a letter from the boy's mother, Onika Schell, which detailed her opposition to the recommended sentence.
"I don't agree with the sentence of four years," read Fleegle.
Schell's mother wrote that she bawls her eyes out every time she sees a little, redheaded boy like her son.
"She may have not meant to harm him, but it was her choice not to take him to the hospital," Fleegle read from the letter.
Fitch was sentenced to a total of eight years in prison for involuntary manslaughter, a first-degree felony, which merged with two second-degree felony counts of endangering children.