Jury sifts through alleged lies, finds Zanesville man guilty of drug trafficking
Despite the testimony given by his sister and girlfriend during a two day trial in common pleas court, a jury has found 57 year-old Gerald Fields guilty of making and selling drugs while on parole.
In February, Fields became the subject of a home visit and search after neighbors and patrol officers made the defendant's parole officer aware of frequent traffic to and from his house at 1308 Jackson Street in Zanesville.
Fields was out on parole after serving time in prison for a 2009 drug trafficking case in Muskingum County.
During his trial, Fields' parole officer and other members of law enforcement involved in his arrest testified before the jury, explaining their visit to his home on February 8 and what they found during their search.
First to take the stand was Eric Gaumer, Fields' assigned parole officer.
Gaumer testified that he invited a fellow parole officer and two drug detectives to accompany him on the visit.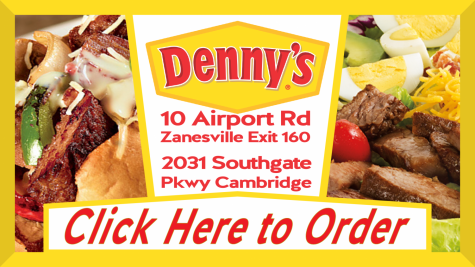 Inside, they found hidden drugs, including cocaine, crack cocaine and marijuana, as well as digital scales, hundreds of baggies with the corners cut off and wads of cash — all signs consistent with drug dealing, the State would argue.
But the defendant and his attorney, David Drew, would say Fields was unfairly targeted in the search.
"All they're wanting is me," Fields told members of the jury.
Fields claimed the officers searching his home would not listen when his sister and girlfriend tried to claim the contraband as their own.
He also said no one ever asked him if the drugs were his.
Yet the State indicated Fields openly admitted the drugs were his while the search occurred but later changed his story.
Tara Harris, the defendant's sister, testified she had attempted to take ownership of the cocaine, scales and plastic baggies discovered in the house.
"They didn't want to hear anything I wanted to say," said Harris. "It was a joke."
Misty Roe, Fields' girlfriend, claimed the marijuana and passed the baking powder off as carpet cleaner.
But when it was the State's turn to question the two witnesses provided by the defense, Assistant Prosecuting Attorney Ron Welch was able to highlight some of their conflicting statements.
Addressing Roe's use of marijuana, Welch asked the witness how she was able to conceal marijuana despite its distinct odor.
Roe responded by saying she smokes it in a bowl outside. However, Welch pointed out a cashew tin full of roaches.
"In the last less than a minute, you've said you only smoke out of a bowl, period," said Welch.
Roe said the used blunts were not hers. Instead, she said she collected them from her friends to salvage the remaining drugs.
"You would dig the marijuana out of somebody's burnt roach," asked Welch. "These all still have marijuana in them, don't they?"
Roe also testified that she and Fields did not have bank accounts, but that claim was disproven when Welch asked Roe to take a look at a bank statement with Fields' name on it.
When Welch questioned Harris, he also focused on her drug habits.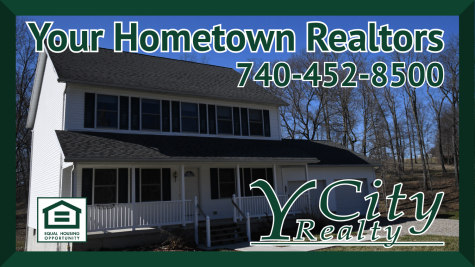 Harris admitted to using cocaine within the last two weeks but said she hadn't used crack cocaine since 2010.
Welch then handed her a piece of evidence and asked her to identify the substance.
"That's crack, and you're right, and that's what I'd just gotten," Harris told Welch.
He then asked Harris, who had previously claimed she brings a scale to every deal to make sure it's done right and asks for the whole baggie, how she ended up with the corner of a baggie filled with crack cocaine.
"That's not what you just testified to, Miss. Harris," Welch said
"I'm not going to sit here and make something up," Harris responded.
Both Harris and Roe denied Fields selling or manufacturing drugs.
Harris also denied having any knowledge of her brother making or dealing narcotics in the past despite having three prior convictions on those specific charges.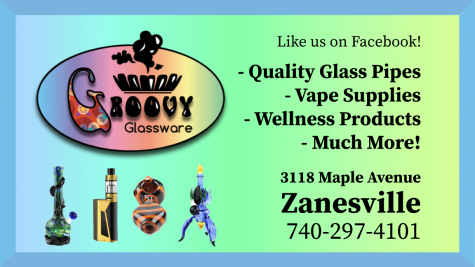 During closing arguments, Welch pointed out all the flaws he observed in the testimony provided by the defense.
"When they call witnesses, you would expect that they would at least be able to tell the same lie," said Welch to the jury.
The defense reiterated what was said during testimony.
"This is not some story that some sharp defense attorney came up with," said Drew. "She [Harris] told them the very day it happened. They've known this from the very beginning. They just don't like to believe it."
During his rebuttal, Welch expressed frustration with claims made by the defense, specifically attacks made against the cleanliness of the investigation.
Several times when drug detective Matt Wilhite was on the stand, Drew would question his credibility in understanding the method used to make crack cocaine since Wilhite had never done it himself.
"Our detectives and law enforcement don't cook crack," said Welch.
However, Welch said law enforcement received the proper training to understand such methods.
"Don't get caught up in the insults and the allegations and the inappropriate comments," Welch told the jury before deliberation.
Several hours later, the jury would return guilty verdicts on the following counts:
Possession of cocaine, a fifth-degree felony
Possession of marijuana, a minor misdemeanor
Trafficking in cocaine, a fifth-degree felony
Trafficking in marijuana, a fifth-degree felony
Illegal manufacture of cocaine, a second-degree felony
Possession of drug paraphernalia, a fourth-degree misdemeanor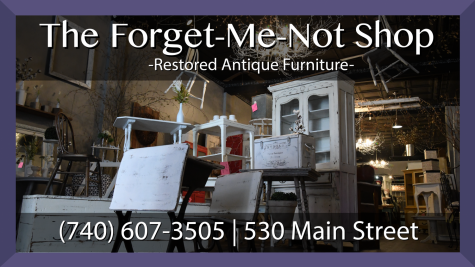 "I think it was obvious to the jury that the witnesses put on by the defense were not believable people. You had a home healthcare worker who testified she took care of elderly people, yet smoked marijuana everyday because she believed it was legal at her house. You had the defendant's cocaine-addicted sister who provided ridiculous explanations for why such large quantities of trafficking supplies would have been located in the house," said Welch following trial. "The defendant denied knowledge of how to manufacture and traffic in narcotics despite the fact that he's been convicted three previous times of those charges. Those were all things that were presented as a defense that were not believable."
Welch did say the prosecution was disappointed the house used to traffic narcotics and the money obtained inside was not forfeited to the State. However, he explained the jury's thinking on the matter, which was sympathetic to the seven and eight year-old children living in the house and their wellbeing.
"We're obviously pleased that we're able to remove another career drug trafficker from the community," said Welch. "We will continue to aggressively pursue individuals who are victimizing large numbers of people by providing them with narcotics."
Welch said it's estimated Fields had made around 250 sales of narcotics based on the small amount of evidence recovered in the house.
According to Welch, members of law enforcement responded quickly and appropriately to remove an individual from the community who was selling poison to people.