State displeased with sentence handed to teacher caught having sex with student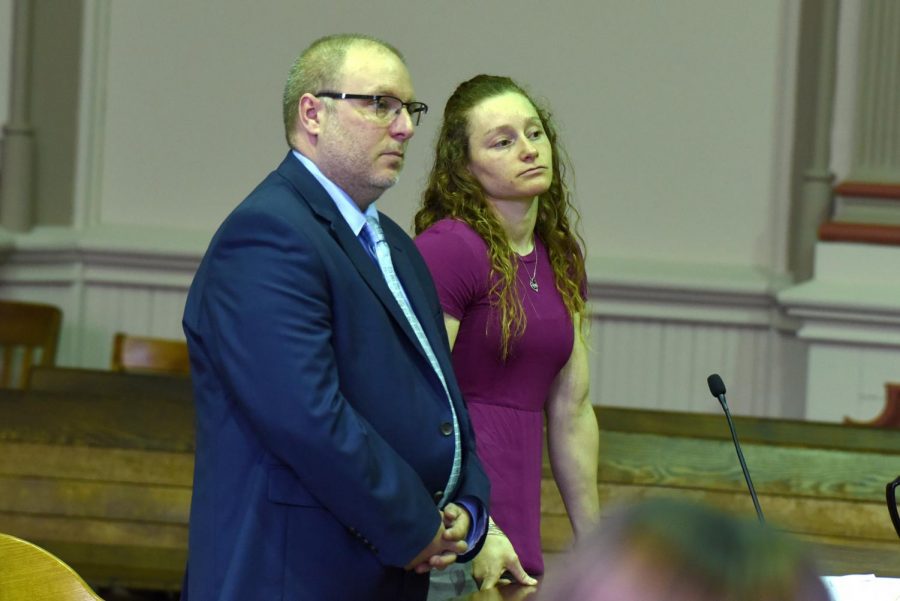 A former Foxfire teacher who pleaded guilty to engaging in a sexual relationship with a male student was sentenced to two years in prison Friday morning, and the prosecution is not pleased.
"While we always respect the decisions of our courts, we're not always in agreement with those decisions," said Assistant Prosecuting Attorney Ron Welch. "This is one of those decisions."
From November 2017 until April 2018, 27 year-old intervention specialist Apryl Patterson, then 26, met with a then 17 year-old student on several occasions for sex at her house.
The relationship was proven through review of electronic messages and interviews with the victim, Welch said.
During her sentencing, Patterson indicated she was trying to help the teen since she had recently lost another student to suicide.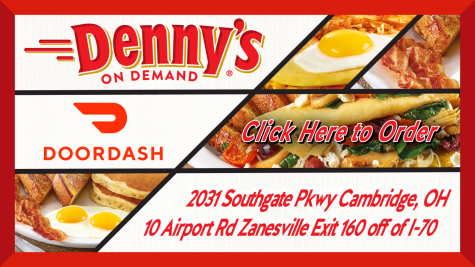 Compared to a similar case involving Zanesville teacher Michael Law, who was also convicted of a sexual relationship with a student, Welch said there were no significant differences in the factors surrounding the two cases.
Welch said both Law and Patterson had no criminal history, both victims were around the same age and both defendants pleaded guilty to multiple counts of sexual battery.
However, Welch said Law accepted responsibility immediately, whereas Patterson did not.
Before accepting the help of her court appointed attorney Keith Edwards, Patterson appeared in court as a sovereign citizen, uncooperative with the requests of Judge Kelly Cottrill.
After several hearings in common pleas court, Patterson eventually pleaded guilty to three third-degree felony counts of sexual battery.
Law pleaded guilty to a prosecutor's bill of information with three third-degree felony counts of sexual battery and an additional fifth-degree felony count of illegal use of a minor in nudity oriented material before his case was ever presented to a grand jury for indictment.
Judge Cottrill would later sentence him to seven years in prison.
In 2018, another teacher, Darci Lake, was also sentenced to two years in prison for a sexual relationship with a student by Judge Mark Fleegle.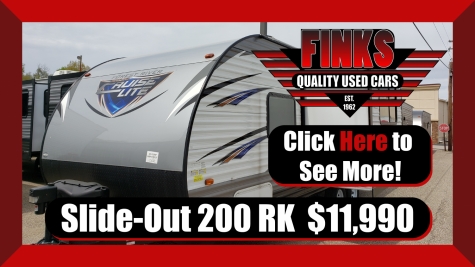 "The only difference that we're able to see is that a female teacher having sex with a male student does not seem to be viewed as serious as a male teacher having sex with a female student," said Welch.
Welch added that punishments should be more closely related, regardless of gender, because the effect it has on the victim is the same.
"Victimization of a male student is often viewed by society as being less traumatic than the victimization of a female, and that perception is not one that our office wants to perpetuate," said Welch. "The harm done to a male victim is no different than the harm done to a female victim."
Patterson's attorney explained that no crime would have occurred had his client worked in a different profession.
"This was a situation where a 26 year-old woman had consensual sex with a 17 year-old guy. In our state, that's legal. That's not even a misdemeanor," said Edwards. "The only reason it was a crime was because of her status as a teacher at her school."
Edwards said he argued for probation as opposed to the State's proposed six years because the sentencing factors go in her favor.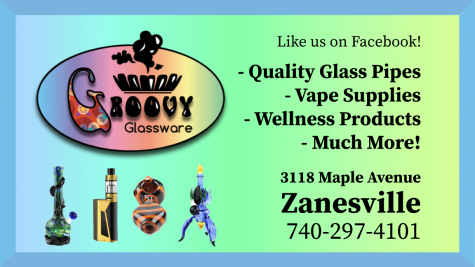 According to Edwards, Patterson committed a less serious version of sexual battery as far as the crime is classified.
There was no coercion involved on Patterson's end since the student initiated the relationship, Edwards said.
"He got no special treatment after the fact," said Edwards. "None of the things that the law is trying to prevent happened in this case."
Due to those circumstances, Edwards believed a sentence of community control was appropriate for Patterson.
Cottrill did not side with either argument and instead sentenced Patterson to two years on each count to be serve concurrently for an aggregate sentence of two years.
Patterson must also forfeit her teaching license and register as a Tier III sex offender for life.