Early morning distracted driving accident closes Dresden Road
The driver of a Dodge Challenger was ticketed Wednesday morning following an accident along Dresden Road near Applo Way in Falls Township.
Emergency personnel responded to a call around 9 a.m. that a vehicle had struck a power pole and was off the roadway. When authorities arrived they found the single occupant with minor injuries, however, he refused treatment.
According to an Ohio State Highway Patrol trooper, the occupant was driving north along Dresden Road when he spilled his coffee, failed to utilize his brakes, resulting in his vehicle going off the right side of the roadway striking a power pole, before finally coming into contact with multiple rocks and trees.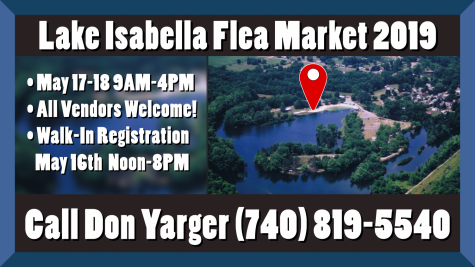 Guernsey-Muskingum Electric Cooperative is currently on scene preparing to replace the damaged power pole.
Brian Bennett, Member Services Manager for the Cooperative reported 46 customers without power. Utilities, including power and cable, should be restored by Wednesday afternoon.
The driver will be cited for distracted driving and failure to control according to troopers on scene.
The Ohio State Highway Patrol, Falls Township Fire & EMS, AEP, and Guernsey-Muskingum were all on scene.

A previous version of this story stated that the involved vehicle was a Dodge Charger. The story has been updated with accurate information.