Honoring late friend through Ironman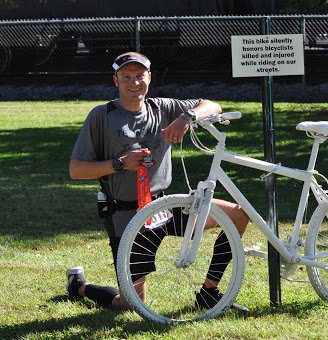 In 2015, Brad Hollingsworth and Brenda Hoffman were cycling on SR-60 when the duo was hit by a car.
Hoffman died due to the accident.
After suffering a traumatic brain injury, compressed and fractured vertebrae among other injuries, Hollingsworth spent three months in physical, occupational and speech therapy.
Four years after the accident, Hollingsworth is honoring Hoffman by entering in the 2019 Ironman Florida. Prior to competing in the triathlon, Hollingsworth is fundraising for the Zane State College Foundation Brenda Hoffman Memorial Scholarship to continue Hoffman's legacy in the community.
"My tribute to her this year is, I never imagined that I could be able to do an Ironman race, and I'm going to do one this year as a tribute to her," Hollingsworth said.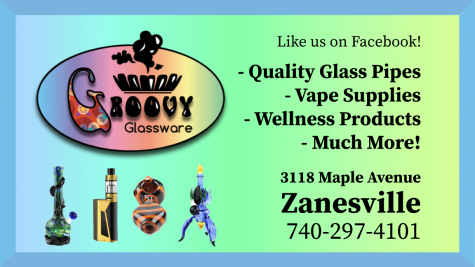 Hoffman was a Zane State College Physical Therapist Assistant Alumna and worked as a physical therapist assistant with the Genesis Healthcare System. The scholarship will give first preference to Zane State physical therapist assistant students but all students are welcome to apply.
Hollingsworth has a goal of raising $20,000 as he trains for the 140.6 mile race.
"I learned four years ago that life is short," Hollingsworth said.
He continued to say people should chase their dreams while they have the chance to do it.
In 2001, Hollingsworth completed his first triathlon and has been competing in similar races ever since. He has also competed in two half-Ironman races in the past.
In preparing for his upcoming venture, Hollingsworth said he swims with the U.S. Master's Swim Team, runs two to three times per week and bikes about 45 miles each week.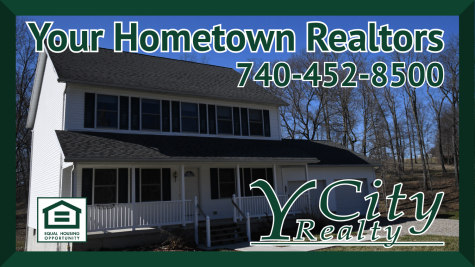 Each racer competing in the 2019 Ironman Florida has 17 hours to swim 2.4 miles, bike 112 miles and run 26.2 miles.
The 140.6 mile race would be the equivalent of swimming from the Y-Bridge to Kirkbride's Marina, cycling from the Muskingum County Courthouse to the Ohio Statehouse and back and running from the Muskingum County Courthouse to the Licking County Courthouse, according to a media release from Zane State.
Hollingsworth said one of the biggest components to helping him recover from the accident was the support of his family. On Nov. 2, Hollingworth will be cheered on through the triathlon by his parents, wife and two young children.
As he continues to train for the race, Hollingsworth is in the fundraising stage to reach his $20,000 goal. He has four levels of sponsorship and is looking to partner with local businesses, fitness advocates, community members, supporters of Zane State College and friends to reach his goal.

All race expenses will be paid for by Hollingsworth, all fundraising efforts and donations acquired will go toward the the Zane State College Foundation Brenda Hoffman Memorial Scholarship.
"The effort this year is to honor her legacy at Zane State College and in our community by reaching the endowment level," Hollingsworth said. "An endowed scholarship ensures this honor impacts generation after generation, perpetually, year after year. The scholarship committee believes this award will recognize and support students that will make similar contributions to those she made."
For more information on donating, click here.