US-22 crash victims identified
The remaining victims in the Wednesday morning head-on collision on US-22 near mile post 3 have been identified.
Courtney Strate of East Fultonham, 26, and Michelle Moody, 47, were pronounced dead at the scene and had to be extricated from the 2012 Dodge Grand Caravan, according to a media release from Ohio State Highway Patrol.
There were four children in the minivan with Strate and Moody. Five-year-old Wrett Rich was life-flighted to Children's Hospital and remains in critical condition, the release states.
The other three children — Westin Rich, 6 years-old, Wrenley Strate, 3 years-old, and Waylan Strate, 2 years-old — were taken to Genesis Hospital before being transported to Children's Hospital. All three children are in stable condition.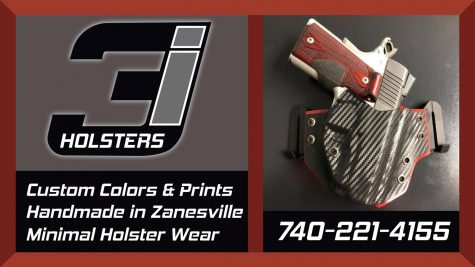 According to the media release, the accident occurred when off-duty Muskingum County Sheriff's Office deputy Zackary Smith went left of center in his 2013 Chevrolet pick-up truck and struck Strate's minivan head-on.
Smith was taken to Genesis Hospital where he was pronounced dead.
At the scene, MedFlight 6 made a precautionary landing quickly after taking off with a patient transport as a helicopter blade reportedly struck tree limbs, according to a press release from MedFlight. Another flight team was assigned the transport.
The Zanesville Post of Ohio State Highway Patrol is still investigating the accident.
Muskingum County Sheriff's Office, Newton Fire and EMS, South Zanesville EMS, Falls Township EMS, Zanesville Fire Department, Community Ambulance, Muskingum County Coroner, SRS Services, ODOT, B&H Towing and Tanner's Towing all assisted Ohio State Highway Patrol on scene.