The growing art of homesteading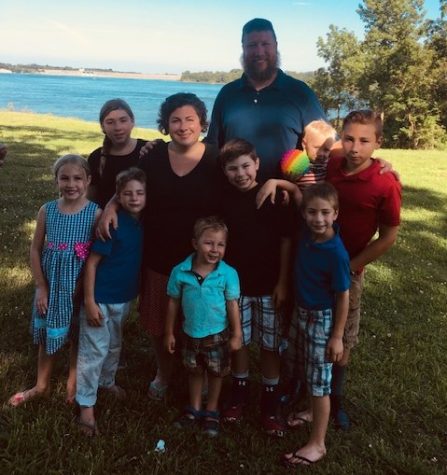 The Glory Be Homestead came to be in 2013 at a time when my husband and I were expecting twins, bringing our household to eight members. Something daunting about that prospect catapulted us into making a radical life change that landed us at a new property fit for the raising of our large family. It didn't take long in our new pastoral setting to begin taking in and observing nature in a whole new way. Suddenly, we were surrounded by weeds and wildlife … gifts. Instead of making constant trips to the store and being total consumers, it became a goal to begin being producers.
We used nature's gifts to produce things our family needed. We foraged for plants to turn into salves and teas. We created a garden and learned to can and ferment vegetables. We began raising chickens for eggs and meat. The next few years were a profound, trial by fire, period of learning skills typical of any homestead in generations past. We read copious amounts of how-to literature and picked the brains of old time farmers and young modern homesteaders alike. We failed, we tried again. And before we knew it, hard work became sweet success in the daily consumption of home raised foods like milk and butter, meat and vegetables, body products and medicines. To say that this homesteading lifestyle is addictive would be an understatement. We can't turn back. Even if we still lived in a suburb you bet that entire lawn would be turned into a food forest complete with chickens, bees and gardens. Think of it as victory gardening in the 1940s!
By 2017 our family had welcomed two more children. The view outside our windows included pastured chickens, goats, cows, sheep, beehives and ever expanding garden beds. The learning never stops. But what did happen was we had an abundance to share and sell. We heard from our friends and neighbors that they, too, wanted to enjoy these items we raised. In order to devote more time and energy into the raising of such food, we moved our homestead an hour away from central Ohio and settled in Zanesville.
We soon found a network of local homesteaders and farmers with whom to bounce off ideas, lend a helping hand when needed or even to borrow livestock for breeding. We immediately recognized that local, naturally raised food is much appreciated here. It has become our practice that whenever our family grows something for our own consumption, we create extra to make available to the community. We have so enjoyed the relationships we've made with patrons at the farmers' market and those who visit the homestead.
This lifestyle is more than just learning skills and stocking pantries. We are inspired by creation, spending days with family on the farm, and find great pleasure in the simple things in life. But without being able to share the joy that comes in all this, something would still be lacking. We need to be in dialogue with those around us and we believe everyone has a bit of homesteading spirit within. So, we look forward to meeting friends, old and new, at the market this spring and welcome the opportunity to hear your questions and comments about creating good, wholesome homestead products.
Those wanting to learn more about the local food network and homesteading are invited to attend the Spring Farmers' Market every Saturday 11 a.m. to 2 p.m. at Weasel Boy Brewing. The market will run through April 27.