Woman who helped steal historic Roseville house sentenced to 12 years
The woman who pleaded guilty to her part in stealing a house from a Roseville family was sentenced to 12 years in prison during a hearing in common pleas court Wednesday morning.
Jessica Eblin, 34, took full responsibility for her actions and apologized to the victim, the Court, the State and her own family when addressing Judge Kelly Cottrill.
Along with her boyfriend, Joseph Hodge, Eblin successfully deceived public officials en route to taking ownership of a house listed on the National Register of Historic Places.
The home's true owner, Miranda Thomas, was not living in the residence as it was in need of heating repairs.
Still, Thomas regularly checked on her property throughout the week.
In late October 2018, Thomas was driving by the house when she noticed a truck and a pair of trailers on the property.
While waiting on deputies to arrive, Thomas decided to investigate the situation herself.
That's when she first encountered the couple who would proceed to turn her life into a "living nightmare."
Deputies who would later arrive on scene decided the matter was civil in nature and couldn't be resolved by law enforcement, even though Thomas reported her property missing and two strangers claiming to own her house.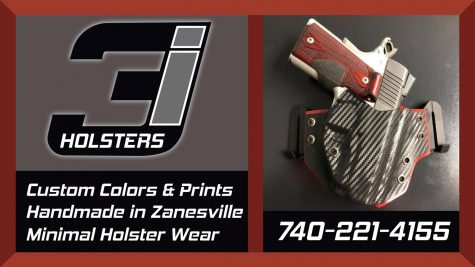 The responding officers also failed to investigate claims that Hodge revealed a gun and threatened to kill her family, a deputy testified during Hodge's trial.
Thomas was told to begin the eviction process to remove the unwanted trespassers from her home.
When she returned to check on the status of the notice she posted with police assistance, she found her possessions set ablaze in a fire pit.
Again, Thomas was told nothing could be done criminally.
On the day of the eviction hearing, Thomas was presented with a temporary protection order filed by Eblin, which resulted in Thomas being stripped of her firearm and denial to attend her own hearing with Eblin present.
Around the same time, Eblin and Hodge presented Thomas' attorney with a forged deed they had filed prior to the court hearing.  
"Every part of this is just weaponizing our justice system upon the victim," Assistant Prosecuting Attorney John Litle said during sentencing.
Litle stated that Eblin was not an idle participant in Hodge's crime and was not another victim in the case.
Defense attorney Keith Edwards agreed with Litle's statements but offered another perspective to Eblin's actions.
"She's been a law abiding citizen her whole life," said Edwards.
He went on to say Eblin has no prior criminal, misdemeanor or juvenile records — not even a traffic ticket.
Edwards explained that Eblin was the victim of a physically and emotionally abusive relationship before she began dating Hodge.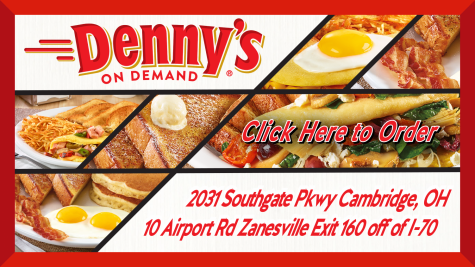 Even though Hodge had an extensive criminal record, Edwards said Eblin was able to overlook his past because he treated her much better than her previous boyfriend.
Being stalked and harassed by her ex-boyfriend, Edwards said Hodge and Eblin were looking to leave their home in Pataskala.
According to Edwards, Hodge was able to convince Eblin to believe a law exists which allows anyone who actively improves an abandoned house to earn ownership rights.
Eblin was under the impression that the previous owner had passed away and no one was currently living in the house — both of which were just pieces to the truth.
In fact, Thomas came into ownership of the house after her mother's death and was not currently living in the home because the boiler was broken.
"I don't think they trespassed into the house to commit a crime," said Edwards.
The first criminal act Eblin committed was when she lied to officers about purchasing the house from a mortgage company, Edwards said.
Eblin admitted in court that she knew it was wrong from the beginning so she began lying.
She would convince her good friend into falsely notarizing a deed she had forged and would later have recorded.
The defendant also lied to police when they came looking for Hodge to investigate complaints made by Thomas.
Additionally, Eblin was caught selling the victim's possessions online.

In court, Eblin said she wasn't going to place the blame on anyone else but herself. She offered a tearful apology before Cottrill announced her sentence.
"I don't think you could make this case up," said Cottrill.  "It's like a Stephen King movie."
Cottrill noted the damage inflicted on not only Thomas, but her children who were also robbed of their family heritage and legacy.
Cottrill sided with the State and sentenced Eblin to 12 years in prison on the following charges stemming from two related cases:
Burglary (two counts), second-degree felonies

Forgery (two counts), fifth-degree felonies

Vandalism, fourth-degree felony

Tampering with evidence, third-degree felony

Tampering with records, third-degree felony

Engaging in a pattern of corrupt activity (two counts), first-degree felonies

Obstruction of justice (two counts), third-degree felonies
Eblin was also ordered to pay $184,900 in restitution.
"How do you compensate somebody for the value of the loss of their legacy," Litle asked Cottrill while arguing restitution.
Cottrill also declared the current recorded deed null and void as it is forged and the legitimate deed be transferred back to Thomas.
Edwards requested Cottrill reconsider the sentence on count 10, engaging in a pattern of corrupt activity, arguing that Eblin was being punished twice. The request was denied.