Humane Society wants to know who dumped dog on Chandlersville Road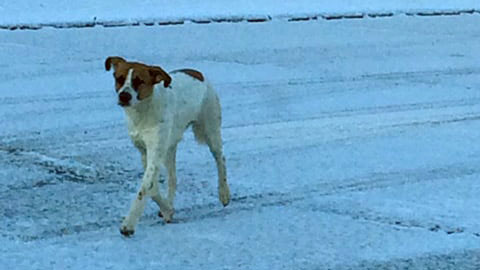 The Muskingum County Humane Society is seeking the public's help in identifying the owner of a dog believed to be abandoned.
Surveillance video shows a vehicle stop along Chandlersville Road near Zanesville Christian School around 7:30 the evening of Feb. 27.
After a few minutes (around 1:44 in the video), a dog begins running around the area and chases after the car once it leaves.
Humane Officer Carolyn Hughes said she was made aware of the situation after receiving a complaint over the weekend from a woman who had been observing a dog near the Zanesville Christian Academy that appeared to be staying in the same area for several days.
"It's happening way too much," said Hughes. "Too many dogs abandoned and dumped."
Hughes went to the area near Chandlersville Road and N. Dietz Road where she spotted the dog but couldn't get close.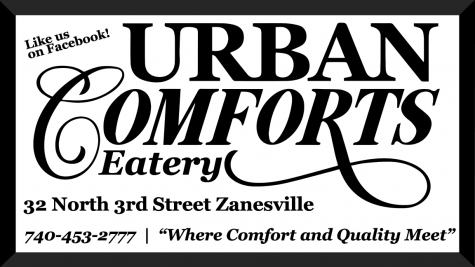 After feeding the dog for a few days, Hughes was able to trap him with the help of Muskingum County Deputy Dog Warden Brittany Calihan on March 4.
The dog is now in the care of the Muskingum County Dog Warden and Adoption Center.
Hughes is asking for help identifying the person who dumped the dog so she can pursue criminal charges.
"You can't always prove they were dumped," said Hughes. "But this, you know because they got video of 'em dumping it."
Anyone with information is encouraged to call Hughes at (740) 683-1505.