Furry Friend Friday: As sweet as an Oreo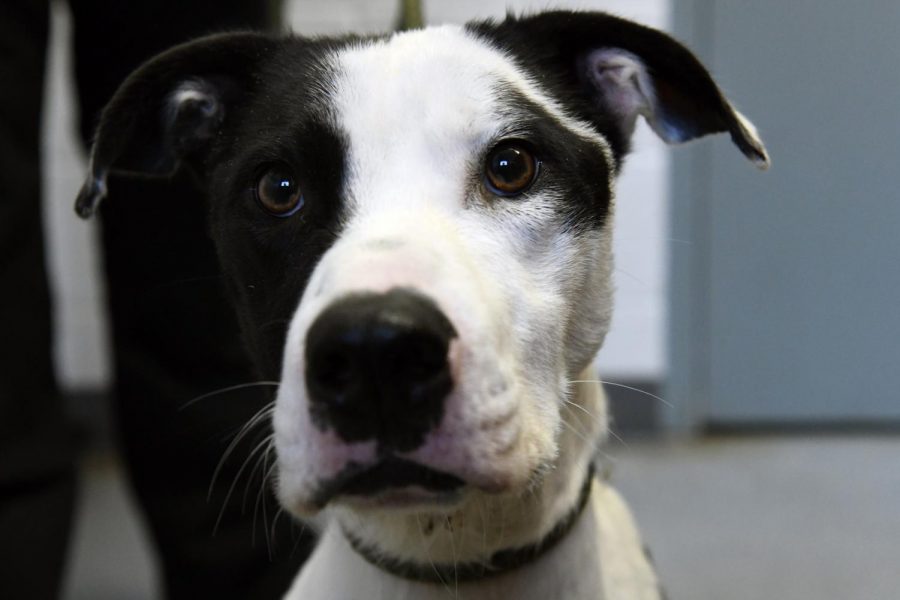 The Muskingum County Dog Warden and Adoption Center has a mixed-coat pup that is looking for owners as friendly and curious as she is.
Oreo came into the Muskingum County Dog Warden and Adoption Center in October as a stray. After a photo of her was posted on the adoption center's Facebook Page, a person recognized her and gave the wardens the name of Oreo's owners.
Unfortunately, after reaching out to the family, her owners informed the dog wardens that they were not going to take Oreo back.
"She was here and they just never came back for her, but she doesn't need them," Deputy Dog Warden Brittany Callihan said. "She'll find a better home."
Callihan added that it took the sweet pup a few weeks to get acclimated to the center, but she's done well for the past few months.
Oreo is a pit bull mix with, potentially, some lab, as well. She's around one and a half to two years old.
She enjoys being outside and going for walks. She's a very curious dog who would do well in a home with owners who love the outdoors as much as she does.
While Oreo likes being active, Callihan said she's perfectly content snuggled up in her bed, as well.
She interacts exceptionally well with other dogs and any people she encounters.
Oreo is available for adoption at the Muskingum County Dog Warden and Adoption Center. Anyone interested in adopting her can call the center to set up an appointment for a meet-and-greet at 740.453.0273.