Hill crosses the rotunda into his new Senate seat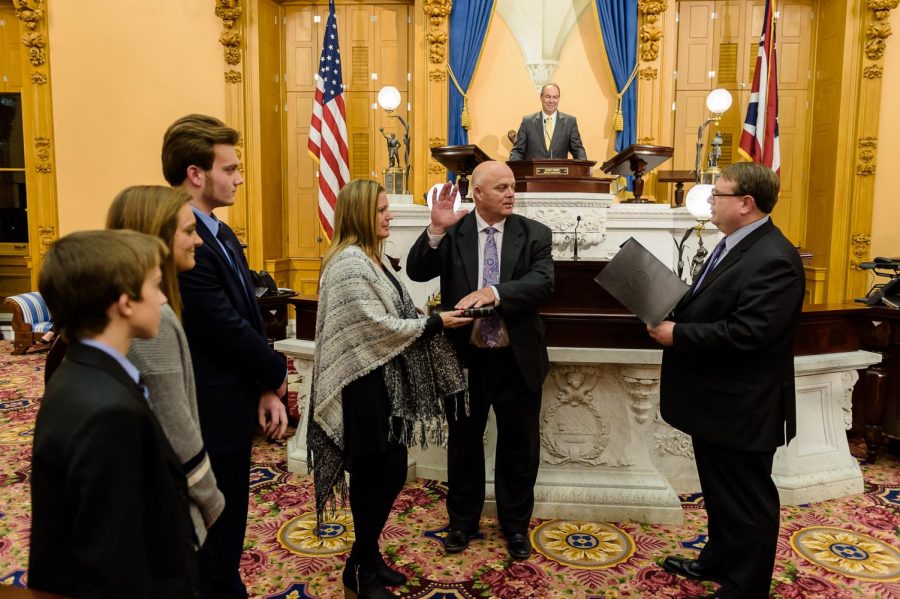 State Representative Brian Hill (R-Zanesville) officially resigned from his position in the 97th House District and stepped into his new role in the Senate Thursday evening.
Hill now fills the previously vacant seat in Ohio's 20th Senate District following the departure of, now U.S. Congressman, Troy Balderson.
Delayed by voting in the House, Hill's Senate session was pushed back several hours until he could officially be seated.
Speaking on behalf of Hill, who was in session into the early morning hours Friday, was his family.
"I'm extremely proud of Brian and very excited for this new chapter in our lives," said Hill's wife, Tracie. "He has done a fantastic job as State Rep and will do a wonderful job as Senator to represent his constituents."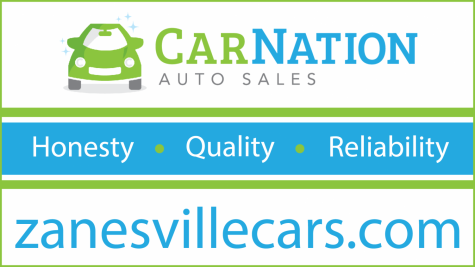 Echoing his mother's sentiments was Hill's oldest son, Cameron.
"It's pretty cool like knowing that my dad is going to be a Senator, I mean, I've always wanted him to go up higher. I'm always like, 'Yeah, do it. Do it,'" said Cameron Hill. "It's also kind of stressful, too, because he's going to have like five whole counties and parts of a couple others, so there's a lot more to do, but I think he'll be able to do it."
Ohio's 20th Senate District encompasses Fairfield, Guernsey, Hocking, Morgan and Muskingum counties, as well as parts of Athens and Pickaway counties.
Confident in her husband's character, Tracie Hill believes her husband will be able to transition into the new position and all its responsibilities with the same values he's carried with him as a father, farmer, commissioner, state representative and now a senator.
"He's a man of value, integrity and morals and stands for what every Senator should stand for," said Tracie Hill. "He does what he believes is best for the people of his district and votes with his heart in it always."