Man hits AEP utility pole on Old River Road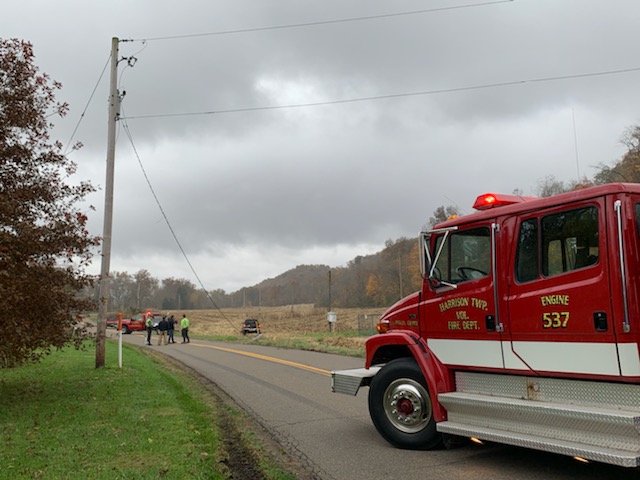 Old River Road is closed to traffic near Butterbean Ridge Road after a truck hit an AEP utility pole.
The road is anticipated to be closed until at least 6 p.m., according to an Ohio State Highway Patrol Officer.
AEP is currently in route to make necessary repairs.
According to the AEP Outage Map, less than five people are without power in the area of Old River Road.
No other cars were involved in the accident. No injuries were sustained. The OSP officer is unsure if the man that was driving the truck will be cited. It is unclear what caused the man to hit the pole.
Harrison Township Fire Department and Ohio State Highway Patrol are on scene.