Gas leak causes temporary traffic diversion near Airport Road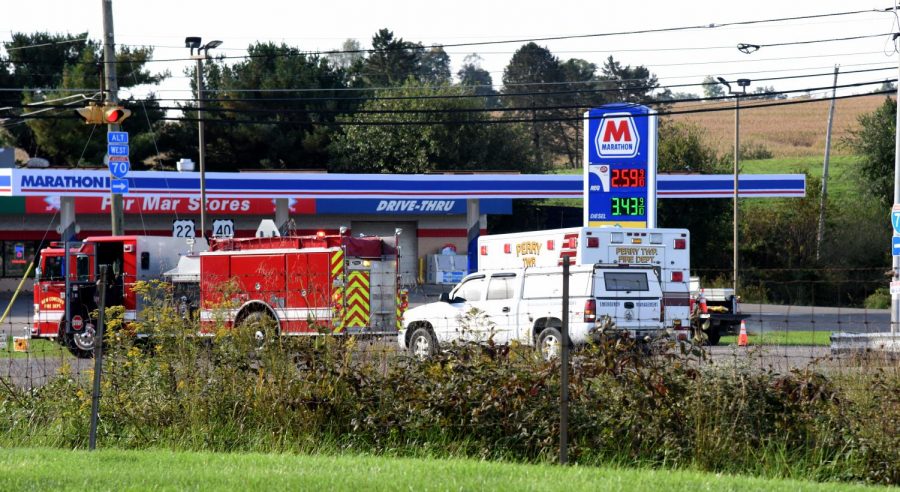 Traffic was diverted at the intersection of East Pike and Sonora Road in Zanesville Tuesday morning due to a natural gas leak.
According to Alan Graham of the New Concord Fire Department, a worker for ODOT struck a 4-inch gas line while cleaning culverts in the area just before 9 a.m.
The Energy Co-Op was dispatched for repairs, and the road was re-opened around 11 a.m.
Jeff Jadwin of the Muskingum County EMA was on scene and said that crews at the intersection are awaiting workers from the Energy Co-Op, who were called in from Newark, before taking any further action.
The man who struck the pipe was not injured, and no one in the area is in any danger, Graham said.
Interstate traffic was not affected, but drivers exiting or entering I-70 at Airport road faced detours at the intersection. Drivers exiting the interstate at Exit 160 could not turn right onto Sonora Road to minimize traffic congestion in the work area.
Perry County EMS, New Concord Fire Department, ODOT and the EMA were all on scene.