Tri-Valley and Sheridan ready for biggest MVL game of the year
It's all been leading to this.
Two sides, both 6-0, with the Muskingum Valley League title hanging in the balance.
With just a handful of games left, Friday night's showcase of Sheridan versus Tri-Valley will show who rules the valley. Every moment prior for each team this season has been leading to the clash everyone's eyes will be on.
Will the Generals advance past the Scotties, or will the Dawgs continue their stranglehold on the conference?
If you ask the coaches and the players, it's neck-and-neck.
Both sides possess unmatched air attacks and a ground game to complement, in addition to defensive front-sevens that do not allow chunk plays frequently. But the secondaries could be the most important unit for either side Friday, given the proficiency brought forth by both Luke Fargus and Ethan Heller.
Against Zanesville, arguably the Scotties' toughest game to this point, the Tri-Valley secondary allowed quarterback Ben Everson to find open space and link up his receivers to the tune of a 63 percent completion rate, 156 yards and three scores. That kind of output cannot happen against the Generals, who have torn apart opposing offenses through the air.
Heller averages 217 yards passing per contest, but also possesses quick feet to frustrate any defense. Tri-Valley coach Kevin Fell is well aware of both these skills, but feels confident in his team's ability to slow one of the most deadly passing attacks in the area.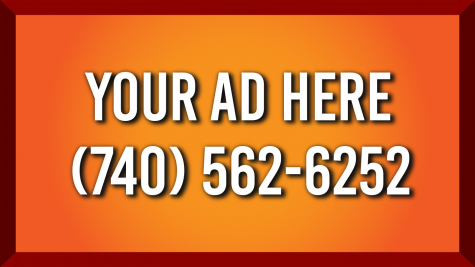 "It'll be interesting to see. I think the best passing attack we've seen all year is our own," he said. "And we play against it every day. So that helps us. But (Heller's) got that other dimension — he can move. And he keeps his head up as he moves. He looks for people and he doesn't just try to run the ball, and that's a dangerous guy."
Games where teams match up so well at offensive and defensive skill positions usually means things come down to one of the most forgotten battles of all — in the trenches.
It's no secret that Sheridan has a bigger presence on both lines. That much can be seen from the stands. But the stellar use of hands and positioning by the Scotties has worked for them against much bigger lines all season long.
Defensively, Tri-Valley is not known for throwing the kitchen sink at teams in terms of a blitz, but the team can create pressure by winning the hand battle and getting better leverage on opposing offensive linemen. According to Culver, his team will rely on their battle-tested mentality and leadership to counteract that, rather than just size and strength alone.
In fact, he even got to show off that leadership mentality his linemen have while he spoke after practice, pointing out who was getting extra work in after the team had left the field.
"We've got good size this year, but the biggest thing that I like about our offensive line is how many senior leaders we have up there. Guys that are accountable. Here there are … one, two, three, four of them running extra sprints after practice. I'll bank on those guys, which takes nothing away from Tri-Valley but, as good as Ethan Heller is, if he was behind an inexperienced offensive line, it changes the game."
After turning to Jacob Morgan for much of the rushing attack during the first few weeks of the season, Culver and Sheridan have turned to Will Hamilton over the last few games to carry the load. In those three weeks, he's produced an eye popping 196 yards on 14 carries.
But Tri-Valley, too, has a rushing attack that can easily move the ball with Jordan Pantaleo. The sophomore was tasked with 23 carries against Philo, and might very well have to take that much of a workload again against the Generals defense.
A matchup as close on paper as this one cannot be predicted with certainty, even by so-called football experts. Neither side seems to have an obvious edge over the other, even though fans are all in on their respective schools.
The entire outcome of the MVL is waiting to be unveiled in Dresden Friday night, and although it remains Tri-Valley's conference for many years, the question remains — who gets to wear the crown after the lights go out and the clock shows zero?