Monday Muskingum County football flashback: Week 3
Decided not to leave the house Friday night because of the rain and missed all the local football action? You've come to the right place.
The featured game of the week saw Tri-Valley take down Zanesville in a chippy rivalry game, but that does not mean the other Muskingum County games went unnoticed. Take a look at how Week 3 went down on Friday, as well as what to expect moving ahead for your favorite high school.
Tri-Valley 34 – Zanesville 26
What more could you ask for from a rivalry game?
Even with a rather gloomy forecast ahead, both Zanesville and Tri-Valley fans came out in full force to watch what might go down as the best game this season.
The Scotties roared back from a 20-12 halftime deficit, thanks to the quick feet of Jordan Pantaleo and the quarterback combination of Luke Fargus and Aiden Fritter. Offensively, Tri-Valley churned out 471 yards, averaging out to 8.7 yards per play.
The Blue Devils offense cranked out 336 yards but took 70 plays to earn it. However, the quick thinking of Ben Everson in the passing game and hard-nosed running of Jalen Haley kept drives alive and forced Tri-Valley to pull out all the stops.
Classifying the game as chippy is an understatement, with 25 penalties accepted between both sides. The Scotties were guilty of multiple unnecessary roughness penalties, which brought out plenty of anger from Kevin Fell.
Zanesville's biggest shortcoming was in the third quarter, when they allowed 22 points on three Tri-Valley drives and did not score.
The Scotties now look ahead to an important showdown with Crooksville away from home, while Zanesville will look to rebound against River View at home.
Sheridan 37 – John Glenn 7
Sheridan is on quite the roll to start the 2018 season.
Defensively, the Generals placed a stranglehold on the Little Muskies offense, limiting quarterback Ben Emerson to 100 yards and forcing two turnovers. In a game in which John Glenn managed less than 150 yards of offense, their rushing attack produced a meager 54 yards on the ground.
Sheridan quarterback Ethan Heller crossed the 200 yard mark and tossed three touchdowns. Jacob Rhodes hauled in passes all over the field, including a picture-perfect reception on a post route while falling into the end zone to put the Generals up 31-0 in the third quarter.
Sheridan remains unbeaten this season and possesses one of the better balanced offensive attacks in the conference. They face Logan on Friday, who they picked apart for a 44-7 win last season. The Muskies will try to rebound against Philo in a crucial Muskingum Valley League matchup.
Maysville 21 – Crooksville 0 
The Panthers waited three weeks to finally get in the win column, but the day finally came for the Maysville faithful.
After a Mason Swauger field goal to open up the scoring, before Hayden McGee of the Panthers busted off a 73-yard scamper through the defense and down the left sideline. The Ceramics offense never made much noise, failing to find the end zone and struggling to cross midfield on multiple drives.
Maysville picked up another score when fullback Caden Mercer pounded through the Crooksville defensive line for a short score. Mercer scored again on another breakaway run, busting off multiple tackle attempts before hitting pay dirt.
After Mercer's big night, the Panthers will face New Lexington, who's 3-0 this season and averaged an eye-opening 39 points per game. The Ceramics, however, have their work cut out for them against the 3-0 Tri-Valley Scotties at home.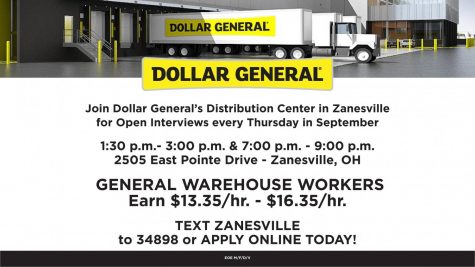 Philo 59 – West Muskingum 0
The Electrics wasted little time in taking care of West Muskingum.
Casey Munyan scored three times, while quarterback Casey Munyan went an almost perfect 7-for-8 for 166 yards and two scores. The leading yardage man for the Tornadoes was Andrew McFee, who carried the ball 17 times for 28 yards.
Hunter Fox went 1-for-6 for a single yard while throwing two picks, and freshman Harley Hopkins went 2-for-3 for 16 yards.
Philo will have much more stout competition this Friday with John Glenn up next, while West Muskingum meets up with Morgan at home.
Grandview Heights 70 – Bishop Rosecrans 26
The Bishops needed a few more Hail Mary (passes) in this one.
Running back Carter Dosch did his part, racking up 209 yards and two scores on 23 carries, but the rest of the offense sputtered against Bobcats. Cam Nagy tossed one touchdown pass but was picked off twice and went just 4-for-11 for 35 yards.
Grandview Heights running back Hudson Jump peeled off three touchdowns on eight carries for exactly 100 yards, while quarterbacks Kyle Casey and Sam Speaks combined for 9-for-13 passing with 230 yards and three touchdowns. Three fumbles lost did not slow the Bobcats offense, which held the ball for just under 17 minutes and still scored 70 points on just 40 plays.
Rosecrans faces Fairfield Christian this Friday, all the way over in Lancaster.