Tri-Valley, Zanesville ready to rumble Friday night
No matter if you're from Dresden or Zanesville, it seems like everyone has an opinion on Friday night's showdown between Tri-Valley and the Blue Devils.
The coaches, however, don't have the same kind of point of view. For both Chad Grandstaff of Zanesville and Kevin Fell of the Scotties, there are no guarantees, no promises of victory and certainly nothing but focus on the task at hand.
On one side, the reigning kings of the Muskingum Valley League. On the other, a team trying to get back to playoff glory following a disappointing result in the last few seasons. That kind of grudge match might sound like a walk in the park for the Scotties, but Fell doesn't feel the same way.
In fact, the Hall of Fame coach has even been telling his team over the course of the week to expect big plays from Zanesville.
"It's not the big play that hurts you," he said. "It's quitting after the big play, getting mad and giving up the next big play."
Last season , Tri-Valley trounced the Blue Devils 42-7 in Zanesville. Much to no one's surprise, even with a new coaching staff in place, there's been a 2-0 start for the boys in black and gold.
Led by senior quarterback Luke Fargus, the Scotties offense has been powered by a lethal air attack. So far this season, he's gone 16-for-19 for 342 yards and six touchdowns, all while staying mistake free.
Fell knows his team has been propelled by the pass through the first two weeks, but knows the kind of defensive attack the Blue Devils have after forcing a pair of turnovers from a tough Granville offense. He knows to beat Zanesville, they need to do it through the air and on the ground.
"We're counting on our offense to play well," he said. "In fact, we're thinking to be successful, they have to play well."
The "they" Fell is referring to is not just one unit, but all of his players on the offensive side of the ball. From the offensive line, wide receivers, running backs and quarterbacks, he wants to see a continuation of the first two week's performances with another strong showing.
But, the Scotties will be trying to keep that offensive success against a Blue Devil defense that's fairly upset with their performance last week.
Coming off any loss is difficult, but last week's nail-biter against Granville hurt on more levels than one. For starters, Zanesville trailed 17-7 in the fourth quarter but were poised to get the ball back on a punt with around eight minutes left to play.
However, an illegal substitution call allowed the Blue Aces to run nearly three minutes more off the clock. By the time Zanesville received the eventual punt and ultimately winded up in the end zone, there was too little time left to get the ball back again from Granville.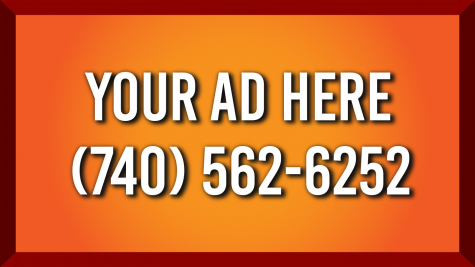 Even with the loss likely still fresh in their minds, Grandstaff still thinks fans will see a locked-in team on Friday night.
"When you start out the season with our long-time rival and then Week 2 you're playing a potential playoff team, and then Week 3 you jump into the local rivalries, I think our guys are focused even though they're coming off a loss," he said. "They're focuses and ready to go, and they're excited to go up to Dresden and play Tri-Valley."
Against Granville, even with the momentum firmly in the grasp of the home team, the visiting Blue Devils stuck around throughout the night, never allowing themselves to be fully out of the contest. It was one of the biggest positives Grandstaff took away from the eventual loss.
"Our kids played hard," he said. "Even though we got down, they continued to battle back. And we just came up a little short at the end. The way our kids fought and the way they stuck together and didn't start pointing the finger or anything, that was a real positive in the game."
The Blue Devils will need a balanced attack from both quarterback Ben Everson and running backs JC Curtis and Jalen Haley to challenge a stout Scottie defense. So far this season, Curtis has averaged 7.4 yards per carry and Haley 3.9 yards, but both will need to be prepared for a heavy workload on Friday.
With stakes high for both sides in the rivalry that dates back from seasons long ago, Friday night is a chance for Tri-Valley to once again establish its dominance over Muskingum County, or for Zanesville to get the ball rolling on one surprising upset.
Kickoff is scheduled for 7 p.m. from Jack Anderson Stadium in Dresden.