Balderson emphasizes 'jobs, jobs, jobs' during Zanesville stop
Following his recent endorsement from the U.S. Chamber of Commerce, Troy Balderson made a stop at Kessler Sign Company in Zanesville Thursday as the race for Ohio's 12th District Representative nears its end.
Ohio's special election is Aug. 7, in which the outcome of the race between republican Balderson and democrat opponent Danny O'Connor will be decided.
Ben Taylor, Executive Director of the Great Lakes Region Congressional and Public Affairs for the U.S. Chamber of Commerce said Balderson's economic agenda is in line with the chamber's.
During Thursday morning's media event, Balderson, a Zanesville native, emphasized that his number one priority is jobs and, along with it, workforce development to ensure workers are educated and trained to do their jobs.
Balderson, who also recently received the endorsement of President Donald Trump, said he looks forward to supporting the president and moving forward with Trump's economic agenda.
"I support President Trump's economic agenda because that's how things happen," said Balderson. "When people have jobs, things happen. When business owners and businesses operate on an open, competitive market, that also allows them to expand."
Bob Kessler, whose company hosted Balderson's event, spoke on behalf of the senator, emphasizing how Balderson has supported his business over the years through campaign signs and marketing.
Kessler said he has been friends with Balderson for a long time, and the main reason he encouraged him to get into government is because Balderson has experience signing the front of the paycheck.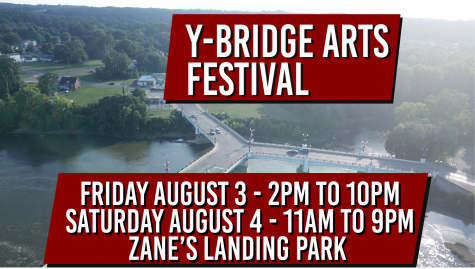 "That's the most important thing in government — understanding what it is to make payroll. Understanding what it means to make profit. Understanding that the money doesn't grow on trees," said Kessler.
Kessler added that he believes Balderson works for anyone, no matter their status or political stance.
"It doesn't matter if you're a democrat or a republican, Troy Balderson will be fighting for everyone," said Kessler.
Balderson has already earned the support of two Republicans who don't see eye to eye — President Donald Trump and Ohio Governor John Kasich.
"I'm the only guy in the country right now that has got Donald Trump's endorsement and Governor John Kasich's endorsement," said Balderson. "I think that speaks largely what that means about me."
Balderson said Kasich knows his work ethic from his time as a state senator.
"Working through this administration and having the relationship with Governor Kasich, he knows what I'm going to do when I go to D.C.," said Balderson. "I think President Trump has looked back on that. He also knows my record. And again, that's what this campaign is all about. It's record versus rhetoric. I'm going to take a record to D.C."
Balderson said he had the chance to speak with Trump on the phone last week and will most likely meet him in person on Saturday during Trump's rally in Lewis Center.
In addition to his message about supporting job development, Balderson also emphasized the importance of making it to the polls next week.
With end of the summer activities coming up soon, Balderson said he is aware that people will be focused on things other than the special election.
"Please, take the time. Go vote," said Balderson. "This is very, very important for the 12th Congressional District, the state of Ohio and also this country."