Erik Ieuter looking for growth in first season with Muskingum
Erik Ieuter's experience as a football coach has taken him to various points in the country, but he will be taking on a new challenge in his most recent stop — turning the tide for the Muskingum University football team.
Most recently the quarterback's coach with the University of Florida, Ieuter said while his venue might have changed greatly, going from a former Division I national championship to a Division III school that finished near the bottom of the Ohio Athletic Conference last year, the attitudes of players remain relatively the same.
Simply put, every member of a team wants to win just as bad as players anywhere else.
After being welcomed by a slew of coaches at the 2018 OAC Media Day, Ieuter put forth a straightforward game plan as to what he wants to see from the Fighting Muskies in his first year with the program.
"We just want to establish the winning culture and championship mindset that our coaches have," Ieuter said. "And our players are buying in. We want to get better every single day and just worry about improving ourselves each day."
It's a tall order to ask of a first-year coach to bring a better attitude and output with a team that struggled to find the win column last season, as well as in plenty of other recent years. While expectations might be somewhat limited, there's no shortage of things to like about a guy who has enjoyed success at nearly all levels of college football, both as a coach and a player.
Ieuter earned two conference championships in Division III at Albion College in Michigan as a wide receiver, as well energizing the Division II Michigan Tech offense for more than a decade as a wide receivers coach turned offensive coordinator.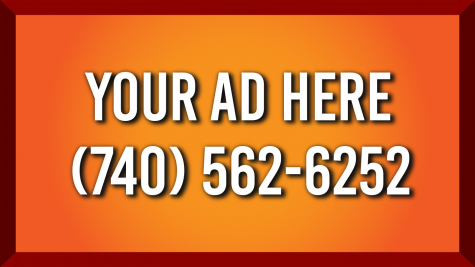 Muskingum will be returning starting quarterback Brody Hahn, tight end Granger Long, defensive lineman Staci Wilson and linebacker Brandon Schon for the 2018 season. Ieuter will likely be leaning on these key players, as well as senior members of the team in his first go-round as the head coach of the Fighting Muskies.
While the road has been long and rough to this point, Ieuter spoke with confidence and excitement over what's to come in the near future.
"I'm very excited about our coaching staff," he said. "I'm very proud of what we've been able to put together. I got hired on March 19. It's been 100 miles per hour since then. The staff we've been able to assemble has been great. Apologies to them (though), they haven't had probably quite as fun a summer as they normally have."
Currently, Leuter's staff consists of defensive coordinator and linebacker's coach Nathan Roach, offensive line coach Chris Shank, defensive back's coach and special teams coordinator Tyler Walker and defensive line coach Michael Pannone. All staff members are in their first season of their respective positions at Muskingum.
While there will likely be growing pains in the first year or two of the new regime, Ieuter brings a new hope to a team that has been searching for answers for more than a few consecutive seasons. That hope has been trickling down to the players as well according to the newly named head coach, which could give Muskingum fans an optimistic outlook for the 2018 season.
"Overall, on our team, I like our guys," he said. "They've been all in. They've been working hard. They want to make a change. They know we can't do the same things that have been done in the past. And it starts with them and it starts with the change."