Residents protest proposed jail site
Even after voters defeated a proposed levy to build a new county jail facility in 2017, the need for one has not gone away, in fact, it has only grown, and officials are now moving forward with plans that will likely culminate in a new state-of-the-art jailhouse sometime before the end of the decade.
While a new location has not yet been officially selected, residents in the south end of town are upset after it surfaced that officials were considering the former Mosaic Tile site for the jail relocation project, which has sparked backlash and protests after an area often neglected from economic investment has reportedly become the site of most likely relocation.
Each Monday, during morning county commissioner meetings, community members come together at the courthouse downtown to make their voices heard and to lodge their protest with building the facility in their community near the fairgrounds.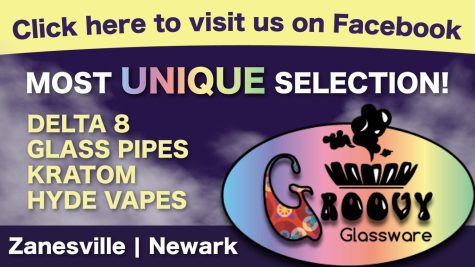 "We acknowledge the need for a new county jail," said Kyle Johnson, a local community activist who has been passionately involved in many local projects. "We just don't want it in our backyard."
For years, many residents have contacted Y-City News to complain about how economic investment and government resources always seem to go to the more affluent parts of town.
Community members were ecstatic when Don Mason was elected mayor of Zanesville and quickly began funding cleanup projects, such as at Chaps Run Park, which had been an area infested with crime, south of the Y-Bridge.
When multiple governmental entities came together to fund the demolition and cleanup of the old Mosaic Tile site, across from the county fairgrounds, the possibilities of what the site could become not only excited community members but gave them hope local leaders were ready to help infuse economic development in an often underserved part of town.
A new park, affordable housing, including that for the elderly, and even the thought of new restaurants and shops, became even more of a possibility as those living in the area recently, day by day, watched the former dilapidated property get cleaned up, which also often was a place of crime and illegal activity.
Many residents now say they feel duped as it has come out that the site may be the location of the new county jail. Many have various differing reasons for not wanting the new jail to be built at the site, but nearly everyone south of the Y-Bridge agrees that they don't want it in their community.
"Everything else is placed strategically away from the south side of town," said Johnson. "We are the most deprived, we have no access to a grocery store or recreational facility."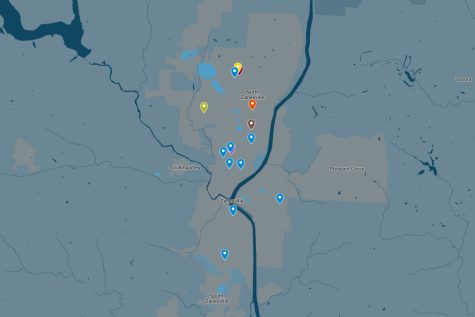 Some fear putting the jail at the former Mosaic Tile site will decrease their property values and make it harder to sell their homes eventually, others fear it will increase their property values, forcing them to pay more in taxes while they are on a tight monthly budget, many expressed concerns about crime, danger to nearby children and where those released from the county jail will wander to after they walk out the door when they finish serving their sentence or are released on bail.
Eric Reed, Compliance Officer for the Muskingum County Commissioners, said during a county commissioner meeting Monday that the project would likely increase property values, citing other examples around Ohio. Assistant Prosecutor Mark Zanghi, who was also in attendance, reaffirmed that no location has yet been selected for the new proposed jail site.
When commissioners were asked why the new county jail couldn't be built on the former Masonic Temple site downtown, adjacent to the current jail, they said that the property wasn't for sale and therefore couldn't be used.
As will be reported in forthcoming articles in this series about the project, the new jail facility will also likely house both county and city inmates and therefore, though it has not been confirmed, likely requires the jailhouse to be built somewhere within city limits. There is also a need for the facility to be close to downtown as inmates will need to be transported to the courthouse for various hearings as well as trials.
Building a new jail will also make it possible for officials to be able to address the rising drug epidemic with additional treatment options as well as better serve those with mental illnesses, according to officials, such as Sheriff Matt Lutz.