Nestle Purina donates $15,000 to ZPD K9 program, department will get additional dog
Officials met Tuesday to accept a sizable donation to the city police department's K9 program, which is entirely community funded, giving the agency the funds to move forward with purchasing a third service dog.
The funds, donated by Nestle Purina, will also help supply upgrades to police cruisers assigned to K9 handers as well as go towards equipment, such as bulletproof vests for the dogs.
The canines, which are each assigned their own patrol badge, are dual purpose, meaning they can detect illegal narcotics and provide a supportive role for officers such as chasing after a fleeing suspect.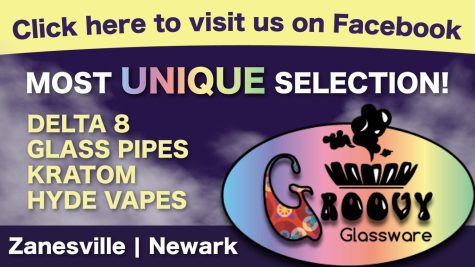 Patrolman Travis Groves, a 27-year veteran on the force and one of the Zanesville Police Department's K9 handlers, stood alongside his four-legged partner, Leonidas, and Chief Scott Comstock to accept the $15,000 donation from Nestle Purina, a local dog food producer.
Leonidas is in his third week as an officer of the law. He was born in Germany and went through specialized training before being certified for the local force. His commands are given to him in German and he's fiercely loyal to his partner Patrolman Groves.
Unlike some departments, Leonidas gets to go home with his K9 handler, not forced into a kennel when off shift. Groves said that extra bonding time has really helped solidify their bond.
Currently, the city has two officers assigned canines. Leonidas isn't Groves' first partner as he's been a handler for quite some time. The department has had dogs assigned to officers throughout its history, according to Chief Comstock who said they're a great asset to have.
Even now that Leonidas has joined the department, he and Groves will spend roughly 16 hours a month undergoing continual training at Pine Grove Kennels in Meigs County to keep them both at the top of their game.
Being a dual purpose K9 means that Leonidas will be able to sniff out illegal drugs plaguing the local community but he will also be able to chase down a suspect that is trying to flee from the scene of a crime.
With the click of a button on his duty belt, Groves is able to unlock and open his back cruiser door, allowing Leonidas to jump out. Inside is also a temperature sensor to make sure the vehicle doesn't get to hot for him, if it does, the windows will automatically roll down.
"I always tell people basically it's the city's dog," said Patrolman Groves about proactively letting his four-legged partner meet the public. "We have so many good people that donate so that we can have a K9 program so if I'm on patrol and I see a kid wave at me, I always try to make it a point to pull over and let them pet the dog. I look at it this way, it's their dog, he just lives with me and I take care of him but it's the community's dog."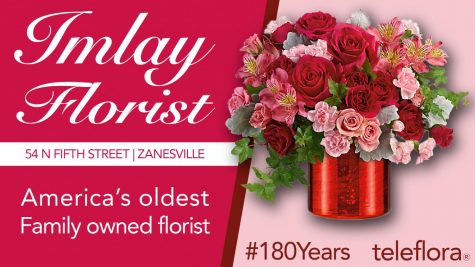 For local dog food manufacturer Nestle Purina that's exactly the attitude and spirit that made them want to donate to the program, Factory Manager Trever Morgan explained.
"Nestle Purina believes that pets and people are better together and I don't think there is a better example of that than the bond between an officer and their K9," Morgan continued. "Now granted a K9 is different than your typical pet, it has a job to do, but the very same concept applies."
The facility, which produces the moist and meaty product lines, has been in downtown Zanesville for many decades, trading owners multiple times until Nestle Purina took over in the early 2000s. The company chose to keep its operation in the heart of downtown and even added decorative brickwork on the frontage facing Main Street.
Morgan said the $15,000 donation comes from profits made from the plant and represents just a part of its giving to the community, which includes toy and food drives, as examples.
"We're really proud to provide support to the community," Morgan said. "We have a long history here in Zanesville – in the local community."
It also helps that Morgan has three dogs of his own at home, so not only is his occupation in the industry which feeds his favorite animal, but he gets to aid the local initiative to keep the four-legged crime-fighting partners alongside local officers.
For Nestle Purina, their customers are animal lovers, particularly dog lovers, so getting to support those on the front lines protecting the local community, Morgan says it is really rewarding seeing some of their profits going to that endeavor, but more importantly, he added, it showcases the larger values of the company of who they are as a business and what they do for the communities where they establish a foothold.