USPS deploys new package sorting machine to handle increased parcel volumes
A new mostly autonomous machine at the United States Postal Servies Processing and Distribution Plant in Columbus, which handles mail and packages for those as far away as Zanesville, will dramatically increase the number of parcels able to be processed for the upcoming holiday season.
Capable of handling packages ranging from .1 ounces to 20 pounds, the machine replaces a task that mostly had to be done by hand. It can sort nearly 40,000 packages a day and has freed up additional space at the 500,000-square-foot facility for additional forthcoming improvements that will decrease delivery times and improve the customer experience, officials say.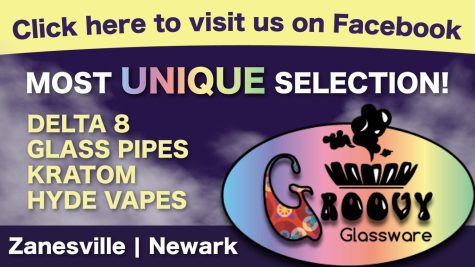 Y-City News recently got an exclusive look at how the new machine, which was initially installed in Columbus this August and is one of 137 nationwide, will help the United States Postal Service handle the historically recognized uptick in mailings for the holiday season among an even more recent trend of year-over-year increases in package volumes, mostly since the start of the pandemic when many customers shifted even more of their shopping habits online.
Bridget Stewart, an Operations Support Specialist at the Columbus Plant, explained the benefit of the new advanced machine which can handle small and mediumly sized packages ranging from .1 ounces to 20 pounds, at a rate of roughly 2,000 an hour.
"A lot of it would have been handled manually," Stewart explained. "We have increased package volumes and we are always looking for ways to improve, this is part of that. Since 2020 it just skyrocketed, we got so many more packages because more people are shopping from home."
The new machine, called a Single Induction Package Sorter, SIPS for short, works in conjunction with four other machines at the plant that are mostly designed to handle even larger packages. Currently, the SIPS Machine handles mostly first-class and priority parcels.
Before the package sorting device was installed earlier this year, employees mostly had to manually identify and deposit packages in outgoing bins themselves. Now, SIPS can autonomously identify a printed destination's address on the parcel and its corresponding ultimate destination, placing the package in one of 200 bins bound for locations around the country.
At the first stage of the process, a few postal employees will manually take packages out of large cardboard boxes, mostly from customers around the greater Columbus metropolitan area and as far away as regions such as Muskingum County, and place them on a vertical conveyor belt with the address facing up.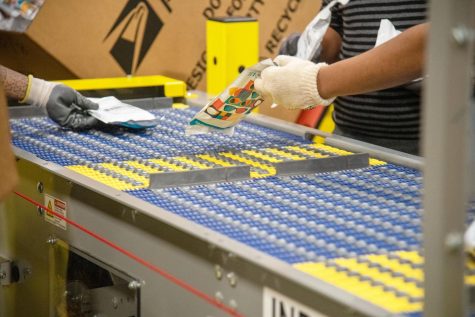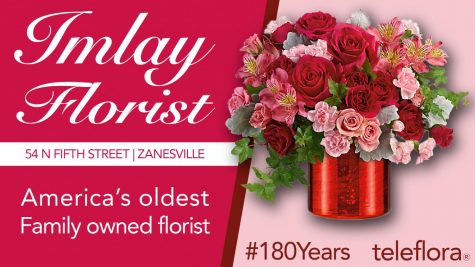 Next, the parcels proceed down the machine to be scanned by an optical scanner that is capable of identifying the printed address, determining its ultimate designation and choosing one of the 200 destination boxes the package will be dropped into.
The entire process takes only minutes and greatly increases the speed at which parcels can be handled by the facility, increasing throughput and ensuring packages arrive on time to their intended recipients.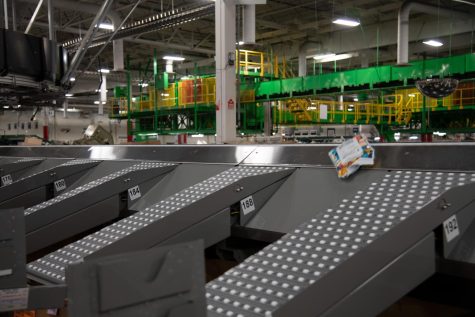 Stewart, who has worked at the Columbus Plant for 24 years, says she really enjoys getting to be part of the process that delivers packages to families and loved ones around the country, especially during the holidays.
"You know these packages are going to kids, loved ones, parents, grandparents, everyone here is concerned with getting their packages out," Stewart said. "We have a lot of dedicated employees that do a lot to get the mail out to the customer, the customer of course is our main focus."
The Columbus Processing and Distribution Plant can have as many as 300 employees working per shift and the facility handles everything from packages to letters to magazines and much more.
This article was written in conjunction with a video Y-City News produced to more visually explain how the new SIPS Machine works, to watch that video on our Facebook page, click here.