Horizon brings gigabit fiber internet to Zanesville for extremely competitive price
A regional telecommunications provider has selected Zanesville as its next city for its fiber-to-the-home services, marking a significant and profound investment that will bring untold benefits to local residents.
The deployment finally brings competition to the local high-speed broadband industry for the average consumer. Previously, only Spectrum offered sub-$100 services for such speeds.
According to Horizon, they will offer symmetrical internet service plans, meaning that the download speeds and upload speeds will be the same, a service that offers tremendous benefits over asymmetrical broadband plans, which often only prioritize high download speeds.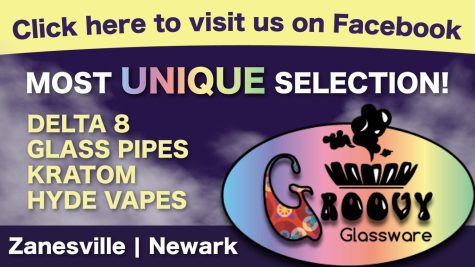 Horizon is a telecommunications company that has been providing services to Southern Ohio for over 125 years. They were one of the first providers in the state to offer rural dial-up internet.
Following the Great Recession, Horizon became the lead recipient of funding for the Connecting Appalachian Ohio Middle Mile Consortium from the federal government – nearly $70 million in subsidies to bring fiber connectivity and broadband access to underserved parts of Ohio.
The company deployed nearly 2,000 miles of new aerial fiber, more than doubling the amount that existed in the region at the time, connecting many schools, government sites and medical facilities. Morgan Local Schools, including its rurally located elementary buildings, for example, benefited from the connectivity of the fiber deployment.
Muskingum County received nearly 50 miles of fiber, running from New Concord west, through downtown Zanesville, northwest to Nashport as the line made its way to Newark. The line provides connectivity to Zanesville City Schools, the Zane State/Ohio Univerity Zanesville Campus and multiple cell towers, as well as numerous other customers.
Now nearly a decade later, Horizon is capitalizing on its massive fiber footprint that to-date expands from Pittsburg through Ohio to Chicago to bring affordable broadband fiber-to-the-home internet to residents who traditionally would not have been able to afford fiber connectivity that often costs thousands of dollars a month.
Earlier this year, Horizon announced it had selected Zanesville as one of its first cities to receive the deployment, finally bringing competition to Spectrum which has held nearly a monopoly on high-speed internet in the county.
The company will offer two plans, Lightspeed 500 (which offers 500Mbps connectivity – both for download and upload) for $45.94 a month plus taxes and Lightspeed 1G (which offers 1,000Mbps connectivity – both for download and upload) for $84.94 a month plus taxes.
"The City of Zanesville welcomes Horizon to our community and we're looking forward to seeing how these competitively priced, high-speed connectivity solutions can help our community members accomplish their goals — whatever they may be," said Mayor Don Mason. "Competition in the marketplace creates benefits for all consumers."
Mason added that he has met with company officials and said that Horizon plans to offer its fiber-to-the-home services to most residents inside city limits. To sign up, click here to pre-register and see if your address qualifies.
This article is part of an investigative multi-story look at broadband in rural Ohio currently underway by Y-City News. Do you have information or would like to provide a comment about broadband inequity, lack of providers or difficulty getting online? Y-City News would like to hear from you. Contact us at (740) 562-6252, email us at contact@ycitynews.com or mail us at PO Box 686, Zanesville, Ohio 43701.