DeWine, Holmes secure funding to demolish, revitalize former Munson School site
A school that housed students for many decades, educating so many, will soon meet its fate and be demolished, like so many other disregarded and forgotten buildings throughout the greater Muskingum County community.
Munson Elementary was once a place of pride for those living west of downtown Zanesville but declining enrollment at Zanesville City Schools forced the consolation and closure of buildings, state policy tied to the assisted funding of new buildings left the site unrevivable for public education.
Now 18 school years later, after attempts to turn the building into apartments and various other commercial ventures failed, the structure will be razed to make way for adorable housing in its place, something much needed in the neighborhood.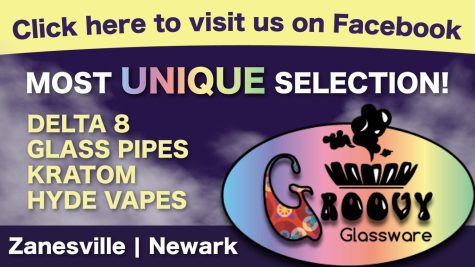 According to a release by Governor Mike DeWine, Munson Elementary is just one of 825 blighted and vacant strcutres in 30 counties that the state is providing funding for the demolishment of to 'clear the way for new economic development.'
The program is part of the Ohio Building Demolition and Site Revitilzation Program which was developed to help local communities tear down dilapidated commercial and residential buildings.
"There are sites all over Ohio that are perfect for redevelopment, but the cost to demolish the crumbling structures on these properties is standing in the way of new economic opportunities," said Governor DeWine. "By helping to clear out this blight, we're investing in the future of our citizens and our communities."
Many locally had hoped to see Munson Elementary revitalized into apartments though there were concerns about lead-based paint and asbestos within the school, which is comprised of three separate buildings connected together.
A recent inspection found the structure to be in good shape with only a few minor issues that would need to be resolved.
Typically, school buildings are demolished when no longer needed, sometimes right after their closure and other times years later when plans of revitalizing them fall short. Some buildings such as Frazeysburg Elementary (Tri-Valley) and Chandlersville Elementary (Franklin) have been turned into community centers, others like Newton Elementary (Maysville) house a volunteer fire department.
In cases when a building, typically an elementary, is rebuilt on the same site, the older structure is removed, as was the case with Adamsville Elementary (Tri-Valley), for example. Still yet, some, like Munson, sit dormant waiting to either be revitalized or razed, as is the case with Hopewell Elementary (West Muskingum), when the district followed a growing trend statewide to combine their elementary districts into a single building, a move also done by the Maysville School District.
Zanesville City Schools, as a percentage, lost more school children than nearly any school district within southeast Ohio in the 44 years since 1977 – 2,560 students or roughly 54 percent of its student population. That data is part of a massive dataset Y-City News has been collecting for an investigative piece into educational civil rights abuses in the Southern District of Ohio, an interest federal prosecutors in D.C. have recently taken a renewed interest in under the direction of Assistant Attorney General Kristen Clarke.
As Zanesville lost students, both from the movement of guardians and open enrollment, the district was forced to shutter schools. As the district began to construct new buildings in the early 2000s, they were forced to design them to hold at least 350 students, if they wanted state funding to build them, thus Munson and the land where it sat no longer had a future in the public education of children.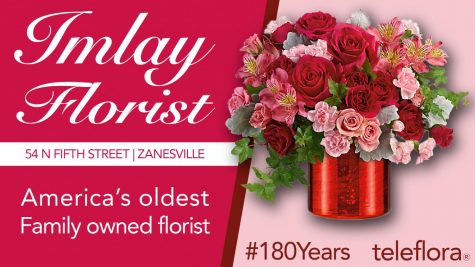 Munson Elementary closed at the conclusion of the 2004-2005 school year, its last day of class, as seen on chalkboards at the school still to this day, was Friday, June 3, 2005.
"Goodbye Munson (sad face)," can be seen, though faded, on a whiteboard overlooking a now dilapidated but structurally sound classroom.
The hope the building would be revitalized as apartments is now dead, and many in the nearby neighborhood and community at large are conflicted. On one hand, they are sad to see a building that could be revitalized and one that holds so many memories be razed but they are also tired of the eyesore the building has become, left to decay and with it bring down nearby property values, residents say.
The lot the building sits on will now become affordable housing, something desperately needed, and many said they are thankful for that.
Representative Adam Holmes helped Gov. DeWine secure the $585,000 that will be given to the Muskingum County Land Reutilization Corporation to complete the demolition.
"I'm pleased this state program is supporting local work here in our community," said Holmes. "Local revitalization is a quality of life and economic development issue. It's really about investing in Ohio's future. The investment we are making in building demolition and site revitalization not only locally but across the state is part of a larger effort we are making to invest in Ohio's future, including investing in our Appalachian communities, supporting local job creation efforts and more."
Zanesville Mayor Don Mason said he believes the demolition will occur soon. The site is closed to the public and visitors are not welcome. It's unclear at this time if alumni of the building and/or those in the community will be allowed to visit one final time before it's razed, as was done with Zanesville High School, for example.
Do you have memories of Munson Elementary you'd like to share with us, other information you think our news organizing should know about or want to bring our attention to a matter that needs investigating? We would like to hear from you. Contact us at (740) 562-6252, email us at contact@ycitynews.com or mail us at PO Box 686, Zanesville, Ohio 43701. All sources are kept strictly confidential. Those sharing comments or memories about Munson Elementary, please make note if we may republish your comments/remarks/memories in future articles.