Woman charged with involuntary manslaughter following overdose death
An area woman has been charged in connection to the death of a 44-year-old man who died due to a lethal dose of cocaine and fentanyl in his system.
Shelbie Mourer, 28-years-old, is facing multiple felony charges including involuntary manslaughter, trafficking and tampering with evidence. She could face over a decade in prison, if convicted.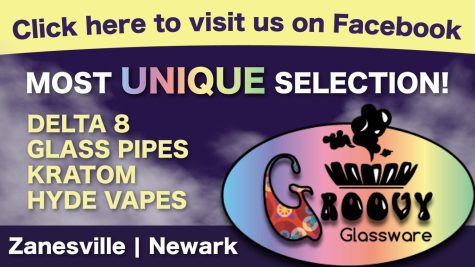 As previously reported by Y-City News, a man's body was discovered in early September. While law enforcement couldn't release many details, some in the community believed foul pay have been a factor.
According to Sheriff Matt Lutz, Robert 'Andy' Marshall, 44-years-0ld, was located by family at Dillon State Park hours after they had reported him missing.
Taxology reports show that Marshall had a lethal dose of cocaine and fentanyl in his system, determined to be the cause of death.
The investigation led detectives to the Super 8 Motel which Marshall had visited earlier in the morning before his death. An acquaintance of Marshall, Shelbie Mourer, was identified, located and interviewed.
The Muskingum County Prosecutor's Office took the case, getting Mourer to sign a bill of information on three felony charges: involuntary manslaughter, a first-degree felony, tampering with evidence, a third-degree felony and trafficking in a fentanyl-related compound, a fifth-degree felony. Together, she faces over a decade in prison.
Mourer recently got out of prison for a fourth-degree felony of attempted illegal conveyance of drugs, a fentanyl-related compound.
Investigators didn't just stop there, according to Sheriff Lutz, a drug investigation was launched to identify who supplied Mourer with the drugs she sold to Marshall.
They discovered Richard McCree, also known as 'Mississippi,' had supplied Mourer with the illegal community-destroying drugs. He was charged with multiple felony charges as well. He is currently being held, as is Mourer, in the Muskingum County Jail.