Balderson visits Muskingum County Fair
Zanesville's own congressman, a native of Muskingum County, stopped by the fair Friday, spending hours visiting students and their animals while talking and shaking hands with hundreds of fairgoers.
Rep. Troy Balderson grew up on a family farm in Adamsville and attended the fair for many years, he joyfully recalled, calling it 'some of my fondest memories.'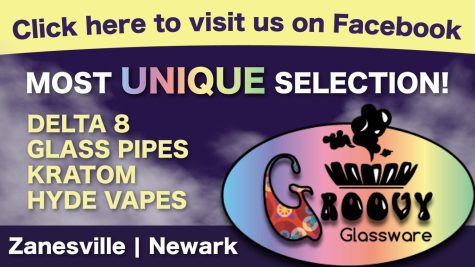 Balderson, a Zanesville High School graduate, now running for re-election in Ohio's recently redistricted 12th Congressional District, is a hometown favorite always topping the charts by constituents as their favorite representative.
That fact was no less evident Friday when we met up with Balderson to cover his attendance at the Muskingum County Fair. In the time it took us to grab a photo and an interview, Balderson was approached by numerous individuals wanting to shake his hand, exchange a few short positive remarks and thank him for all his hard work.
Balderson though, humble and not looking for praise, wanted most to give praise, visiting with many young students along with their animals, offering words of encouragement to the 'future leaders of America' and appreciation for their commitment to agriculture.
As a youngster, Balderson and his brother, who grew up on a farm in Adamsville, took steers to the county fair.
"Adamsville is known for its steers," Balderson said with a smile. "We had a beef operation. My history here has been phenomenal, I loved every minute of it."
A 4-H kid, Balderson was part of the club Adamsville Mixed Farmers, which still sends kids to the fair to this day.
"It was always the week we looked forward to, to come here and be up on the top of the hill, show our animals and interact with our friends," Balderson recalled.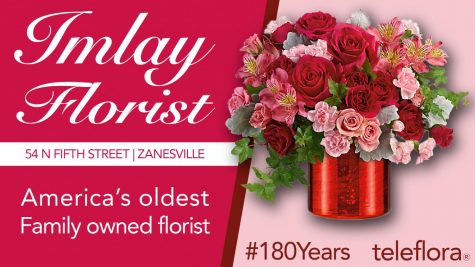 "It's very humbling," said Balderson about getting the privilege to come back to his childhood county fairgrounds and see the young faces full of excitement. "It keeps me where I need to be. It's important to me that they can come up to me, tell me about their animal or project and that I get to give them the attention they deserve."
Having reserved most of Friday to spend at the fair, Balderson got to meet many students, including the royalty, such as Queen Eliza Jane Morrow and Prince Hayden Weck.
A photo of Morrow, her father and Balderson reached tens of thousands on Facebook featuring the Queen speaking to Balderson with a smile about her fair experience.
Balderson said it's those kinds of interactions that are most rewarding about his job, at the Muskingum County Fair and the others in his district.
"It's humbling, I'm blessed, it's just wonderful," said Balderson. "I'm always going to be Troy Balderson from Zanesville and Adamsville."
That's the attitude that so many like most about Balderson, his approachability, and many took the opportunity, including many fairgoers that remember when Balderson served in the Ohio House of Representatives and the Ohio Senate before making a run for Congress in 2018.
There is also exciting news for his former neighbors in east Muskingum County, such as Adamsville, at the start of the next Congressional Session Balderson will be representing all of Muskingum as Rep. Bill Johnson's district was shifted further east in the redistricting process.