Zanesville man caught with 28 grams of Fentanyl, enough to kill thousands
An area man who was recently released from prison will likely soon return after being caught with enough fentanyl to kill roughly 14,000 people.
Anthony Wayne Williams, 50 years old and from Zanesville, has been charged with multiple felonies after an investigation by local law enforcement.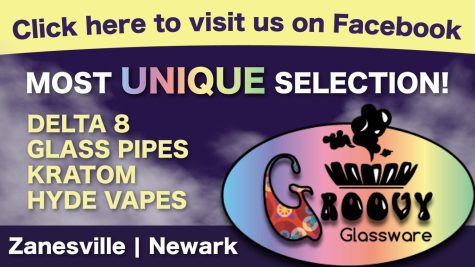 At a press conference Thursday, Muskingum County Sheriff Matt Lutz and Zanesville Police Chief Tony Coury revealed the results of a Joint Drug Unit investigation in collaboration with the Ohio Adult Parole Authority.
According to both Lutz and Coury, on Tuesday, May 31, 2022, members of the two aforementioned agencies, as well as the Central Ohio Drug Enforcement Task Force, were investigating allegations of a parole violation along Elberon Avenue in Zanesville.
During that investigation, Williams was taken into custody. Officers then also recovered more than 28 grams of fentanyl and drug paraphernalia.
According to the United States Department of Justice, just two milligrams is enough to cause a lethal overdose, meaning that roughly fourteen thousand people could have been killed by the illegal narcotics.
Court records show that Williams served time previously in prison for possession of drugs. He also attempted to escape while behind bars.
Williams was, according to the Ohio Department of Rehabilitation & Correction, released from prison earlier this year.
He has now been charged with possession of drugs, fentanyl, a first-degree felony, and tampering with evidence, a third-degree felony.
He faces between three to fourteen years, if convicted. Williams is currently housed in the Muskingum County Jail.