Attempted bank robbery suspects info released, police asking for public's help
Zanesville Police are continuing to work the case of two individuals who attempted to rob the north Maple Avenue branch of a local bank.
Information was released late Thursday afternoon including descriptions of the suspects and details about the attempted robbery.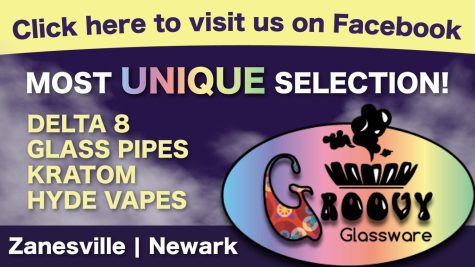 According to Zanesville Police Captain Scott Comstock, at approximately 3:25 p.m. Wednesday, two suspects entered the North Valley Bank at 2626 Maple Avenue and gave the teller a note demanding money.
Lieutenant Derek Shilling of the ZPD told Y-City News late Wednesday evening that the two had demanded a 'large sum of money.'
After making their demands, the two waited roughly six minutes then left without obtaining any money. Someone at the bank triggered a panic alarm and police rushed to the scene.
Before they arrived, the two exited the building and fled on foot. No vehicle description was provided.
One suspect is described as a white male, between six feet and six feet one inch tall. He is of a thin build and was wearing a black hooded Reebok sweatshirt, dark pants, a ball cap and a medical mask.
The other is described as a white or Hispanic male, between five feet seven inches tall and five feet eight inches tall. He is of stocky build and was wearing a black hooded sweatshirt, dark pants, grey toboggan and a medical mask.
Both were captured on bank surveillance cameras.
Residents in the area are encouraged to check video doorbells and security surveillance systems for anyone matching the descriptions listed.
Anyone with information about the identity of the suspects or information about the robbery is asked to contact the Zanesville Police Department at (740) 455-0700 or Detective Andrews at (740) 455-0709. Reports can be made anonymously.
With the assistance of federal law enforcement partners, nearly all bank robbery suspects are eventually apprehended. The robbery or attempted robbery of a bank is a federal offense and anyone caught aiding or assisting the suspects could face many decades in prison.