Welch secures conviction against child rapist at trial, life imprisonment mandatory
A Zanesville man will spend the rest of his life behind bars after being found guilty at a bench trial earlier this month.
Prosecutor Ron Welch tried the case against 66-year-old Zanesville resident Robert Hearing who committed numerous sexual acts against a child under the age of 10.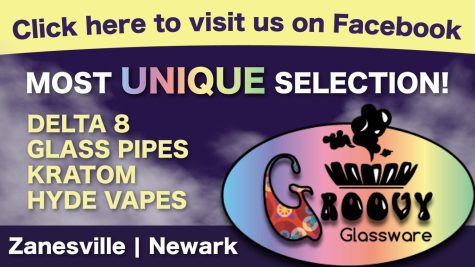 According to court records, Hearing was indicted last year on numerous charges including rape, kidnapping, human trafficking, gross sexual imposition, pandering obscenity and illegal use of a minor in nudity-oriented material.
He was quickly arrested and held in the Muskingum County Jail on a $1 million dollar bond.
Hearing opted for a bench trial, where a case is heard by the judge instead of a jury, earlier this month.
During the one-day of proceedings, Welch called multiple witnesses to testify, including Detective Brady Hittle, who lead the criminal investigation and had interviewed Hearing twice before.
In those conversations, Hearing admitted to taking numerous sexually explicit photos of the child and to touching the child but denied raping her.
Another witness, Dr. Catherine Huber from Nationwide Children's Hospital, testified that the way Hearing touch the victim involved going inside of her vagina. That evidence of penetration was necessary to show that rape had occurred and not the lesser offense of gross sexual imposition.
A deputy later testified about how he collected video camera footage from the home that partially captured Hearing taking the photos of the naked child.
After a full day of testimony and the presentation of evidence, it took Muskingum County Judge Mark Fleegle only 30 minutes to find Hearing guilty of numerous of the offenses. The conviction of rape of a child under the age of 10 carries a mandatory life sentence.
Welch said he is extremely pleased with the outcome as the defendant will never be able to walk free again or traumatize another victim. The family of the young girl said they are pleased with the outcome aswell and plan to address the court at Hearing's sentencing, which will be scheduled at a later date.
"The State wanted to make sure that the defendant never really had a chance of doing anything other than dying in a prison," Welch wrote to Y-City News. "There was a plea offer extended for a 28-year sentence recommendation from the State which would have put him (Hearing) well into his 90s. The victim's family was hoping to resolve the case without a trial but once that offer was rejected the decision to move forward to trial was made."