Juveniles won't be charged in death of Tyrel Saunders, Dairy Mart shooting victim
Two out-of-county teens won't be charged in the killing of a young Zanesville resident. A new state law designed to advance the rights of gun owners and their ability to protect themselves is partially to blame.
However, the two will face other less severe related charges surrounding the shooting. Both currently remain held in the County's Juvenile Detention Center.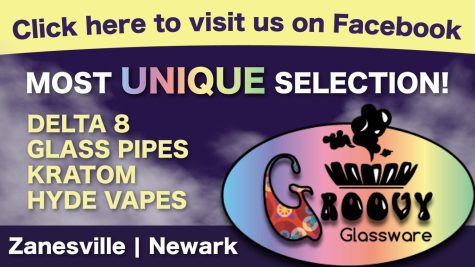 It was the middle of summer last year when police got the call, someone had been shot at Dairy Mart along Pine Street. The particular location was a known criminal hotspot and has often been referred to as a nuisance by community leaders and residents alike.
Arriving within minutes, Zanesville Police attempted to render aid, but the shooting victim, 20-year-old Tyrel Saunders, could not be saved.
Law enforcement surrounded the area and a search for those suspected in the killing began.
Eventually the suspects, two Columbus juveniles, would be reported at a nearby house and it was surrounded by police. Both local SWAT teams locked down the area and attempted to get the two teens to exit.
Meanwhile, large crowds began to gather, hundreds, possibly thousands, filled the streets. Most were non-violent but some aggressive alterations occur.
Ultimately, the two teens, Bobby Colvin and Rodreigez Tanner, walk out unarmed. They are arrested and taken to jail.
Days later, Zanesville Police Chief Tony Coury revealed their identities and the initial charges, which included tampering with evidence, carrying a concealed weapon and obstructing official business, all with firearm specifications, all felonies, but then nothing. The two, according to multiple officials, remained locked up, but no more charges were filed or information released.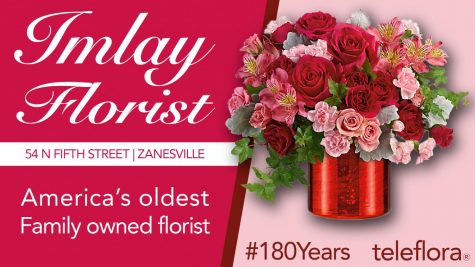 Following numerous inquiries to many officials this month, Y-City News was given additional information and details about the case.
"The Zanesville Police Department and the Muskingum County Prosecutor's Office have thoroughly investigated and reviewed the shooting of Tyrel Saunders. After careful study of the facts in the case and Ohio law, the unavoidable determination is that charges cannot be filed concerning the death of Mr. Saunders," prosecutors wrote back.
A 2020 law enacted by the Ohio Legislature, commonly referred to as "Stand Your Ground,' changed how some shootings can be criminally prosecuted.
First, a person is no longer required to attempt to retreat or avoid a situation before resorting to the use of deadly force. Second, and separately, persons enjoy a presumption that they acted in self-defense when they claim they have done so, and the State must prove beyond a reasonable doubt that the killer did not act in self-defense.
"Unfortunately, in the case of a homicide, the victim is not alive to provide their side of the story," prosecutors explained. "The state is left only the information from the assailant and outside sources such as witnesses and the physical evidence at the scene."
Under the previous law in order for a person to be legally justified in killing another, they had to produce believable evidence of their claim, or they had to convince a jury, who would be made aware of the person's criminal history, that their version of events was the truth.
According to officials, both Saunders and the two teenage assailants had firearms. Witnesses present at the time claim to have not seen the shooting, and one witness tampered with the evidence by removing Saunder's gun from the scene.
Additionally, prosecutors explained, Saunders' firearm magazine was broken and disassembled on the ground, consistent with his assailant's claim that Saunders was drawing a gun and it was sticking in his pants.
Due to limited surveillance camera footage, a lack of witnesses or their willingness to cooperate with law enforcement and the change in the law which would preclude a jury from hearing about the assailant's criminal backgrounds in order to assess their believability, reasonable doubt existed concerning whether the assailants acted in self-defense and therefore, according to prosecutors, they could not be prosecuted under current Ohio law.
"This outcome is disappointing to Mr. Saunders' family, as well as to the State," jointly wrote multiple Muskingum County Prosecutors in a unified statement. "It is intolerable for criminals, under supposed court-ordered ankle-monitor supervision, to be transported from Columbus to Zanesville, for them to be illegally armed, for them to be illegally involved in drug transactions, and for them to take the life of a Zanesville resident without having to answer for his death."
While criminal proceedings involving juveniles are mostly restricted and inaccessible to the media, officials were able to say that both Colvin and Tanner were successfully prosecuted for illegally carrying firearms, tampering with evidence and felony obstruction.