Man found guilty after representing self at trial, faces prison for trafficking drugs
An out-of-county man took a rare but legal approach to his defense during a trial Thursday, he represented himself.
Dustin Barker, a 32-year-old Newark, Ohio resident, was facing drug trafficking and drug possession charges.
After a full day of trial and jury deliberations, 12 Muskingum County citizens found him guilty on all charges. Barker will likely serve prison time now that he has been convicted of the felonies.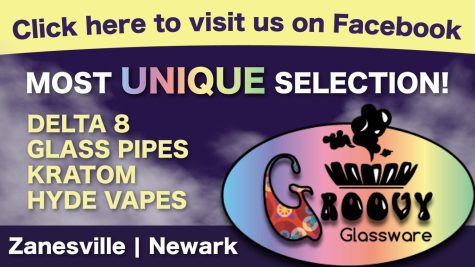 During the one-day trial Thursday, a jury made up of eight men and four women heard testimony from multiple witnesses as to the background and circumstances of the case.
According to Assistant Muskingum County Prosecutor Molly Martin, Barker was discovered at a gas station on June 18, 2021. In his passenger seat, they found containers that had roughly 12.3 grams of Meth in them.
Martin presented witnesses, including multiple police officers, a lab technician and an investigator with her office.
Law enforcement explained to the jury their procedures and how they maintained chain-of-custody of the evidence.
Barker, who was representing himself, tried to allege the officers may have planted the drugs, asking many leading questions without any basis.
Investigator Bethany Hayes, who listened to at least a hundred of the nearly 1,000 jailhouse calls Barker made while incarcerated, painted him in a much more criminal light.
Audio played for the jury provided a glimpse into his attitude and demeanor while locked up.
Barker never presented his alleged version of the events, didn't call any witnesses and didn't take the stand.
It would only take the jury a little more than an hour to find him guilty of both possessing Meth and also having a quantity significant enough (more than three grams) to be classified as a trafficker.
Martin said the conviction serves as a reminder not to come to Muskingum County to conduct drug business.
Judge Kelly Cottrill ordered a presentence investigation to be conducted following the guilty verdict.