Historic Masonic Temple destroyed by flames, possibly collapse imminent
The pain and suffering of an entire community could be felt Thursday night and into early Friday morning as fire crews from across the county fought an epic blaze at the historic Masonic Temple in downtown Zanesville.
With a collapse considered imminent, not only has the town lost one of its premier historic buildings, but numerous businesses, including the local artist colony, lost everything, striking a significant blow both economically and culturally to the community.
A blaze so intense it forced the neighboring Muskingum County Jail to be evacuated, the fate of other historic nearby businesses and government offices are also at risk.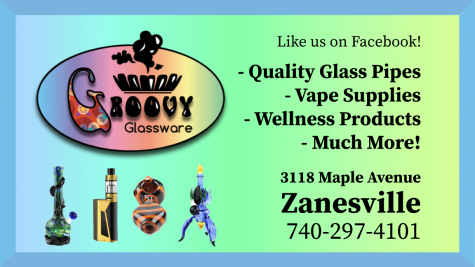 According to officials, the first notice about a possible fire at the building came in at around 11 p.m. Thursday night. An individual who was speaking to 911 operators reported they were trapped inside, unable to get out.
Within minutes, not just were all three city fire stations dispatched, but crews from nearly every fire department in the county.
The blaze quickly spread to the entire structure making an entry into the building by firefighters impossible.
Ladder trucks positioned themselves at points all around the historic building and began spraying water onto the flames. Meanwhile, personnel on the ground also began to use hoses to put water into the building.
According to Zanesville Fire Chief Jeff Bell, the building could very possibly collapse at any minute.
The struggle facing firefighters is that with each additional gallon of water put into the building, more weight is added to the already weakened floors and support structure. That has forced them to lesson the amount of water they put onto the fire.
Officials also confirmed that prisoners at the Muskingum County Jail have been safely evacuated, a task which has required a herculean effort by law enforcement to both keep dangerous members of society away from roaming the streets unsupervised, but also to protect their lives, getting them transferred to another location as quickly as humanly possible.
Y-City News plans to release more details as they become available. This is a breaking story and details may change as conditions worsen.