Phone, internet outages continue to plague Frazeysburg, surrounding areas
Ask some in northwest Muskingum County and they will tell a story of continual and prolonged outages of not just internet, a modern-day necessity, but phone services for which those, who don't have cellular service available, rely on to dial emergency responders.
While CenturyLink officials say there aren't any 'chronic outages,' some residents disagree, posts on local social media pages are filled with complaints against the telecom.
The issue may be even larger than locals realize, many telecommunication companies are trying to exit the landline business, at least in part, by not allowing new customers to sign up for voice or DSL service, such as is the case with AT&T.
That means fewer customers per street and overall less revenue as competition has risen. In the case of phone service, it's the ubiquity of cell phones, for internet, it's upcoming services such as StarLink or internet modems that connect wirelessly to cellular towers.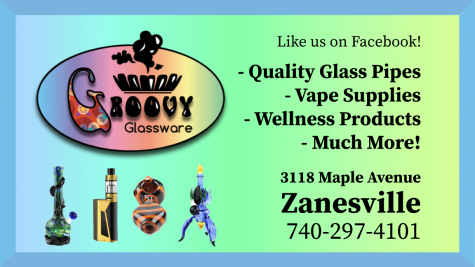 Over the holidays, Y-City News received numerous messages, emails and phone calls asking us to look into repeat outages in the small community of Frazeysburg and surrounding townships at the northwestmost edge of the county.
In two Facebook groups for the Village of Frazeysburg, searches for 'Century Link' yield many discussions of residents fed up and frustrated about the lack of customer service and weeks-long outages. Even some businesses reported having issues, forced to use alternative numbers to receive orders.
The larger concern, some residents say, is for those who live out in the township, without any cell phone signals. Should an emergency arise, they ask, how do they call 911 or report an emergency.
Frazeysburg Police Chief Eli Bourne says he hasn't been made aware of those concerns by residents of Frazeysburg or Jackson Township, for which his agency provides police protection in addition to the Muskingum County Sheriff's Office, but says he encourages anyone to reach out with issues so they can be addressed.
"Now if we're talking about cell service, cell service up here is pretty spotty I do know that," said Bourne. "If you get over to the backside of the hills, on the north side of Frazeysburg headed towards Coshocton County, I mean yea you lose cell service and you don't get it back for quite a while."
According to Kim Hambel, Director of Operations for the Muskingum County Sheriff's Office, there are no reported 911 issues in Muskingum County. A test was completed Tuesday to ensure that if someone had service 911 could still be reached.
Typically, Hambel added, if a 911 outage is reported by a telecommunication company to the Sheriff's Department, it's at the exchange level and includes the number of customers affected. The media is also typically told so that citizens are informed of an alternative way to reach the dispatch center.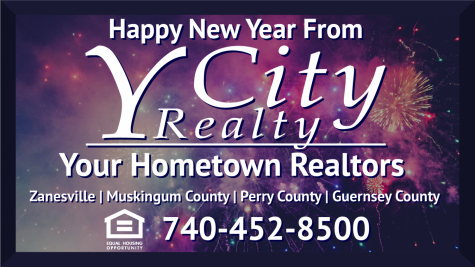 The issue facing many doesn't appear to be an error with the 911 function of a phone, but the actual service. Take for example an elderly person who lives alone in an area without cell phone service coverage, if their home phone line goes down, their only way of reaching emergency services goes with it.
Unlike emergency communication systems, such as the state's MARCS radio network that police and fire use to communicate with one another, there is no contractual requirement for near-ubiquitous service on commercial wireless plans, regardless of the provider. Towers are placed in economically viable areas only. The hills of Appalachia make expanding coverage in rural areas difficult, as has been observed with deploying wireless internet to underserved communities.
"There's several people having issues," wrote one resident online. "Multiple posts on other Frazeysburg page. Horrible seems too nice of a word to explain their service."
Comments fill discuss posts citing hours on the phone with customer service to simply be hung up on and for the lucky few who do get through, customers say, crews take weeks if not months to show up and fix problems.
For others, they can receive calls but not make them. Others yet say they can only call certain exchanges such as those in Zanesville, but when trying to dial a Newark number, the call fails.
CenturyLink, which is owned by Lumen Technologies, a publicly-traded company, cited a December 27 outage, but said that 'all services were restored.'
Posts and complaints made by customers, however, appear to indicate more regular failures. Numerous posters wrote they have filed complaints with the Public Utilities Commission of Ohio, the state agency which regulates phone companies.
When provided with just a few of the streets of those with service disruptions, Tracey Lucas Conway, Digital Media Lead for Lumen, acknowledged those particular issues.
"Our technicians are actively working to restore service quickly, and we expect that work will be completed very soon," Conway wrote. "We appreciate the community's patience and understanding."
Are you an individual/business with CenturyLink service who is experiencing prolonged or repeated outages? Unable to dial emergency services due to phone/internet disruptions and/or lack of other available options? Y-City News would like to hear from you. Contact us at (740) 562-6252, email us at contact@ycitynews.com or mail us at 247 Market Street, Zanesville, Ohio 43701.