Dobbins Family Light Show returns, large event planned for Saturday evening
A light show that many throughout the region visit every Christmas season has returned again this year with more strands of lights and attractions that are sure to delight.
Homeowner Michelle Dobbins has spent many months tenaciously unpacking and setting up the display, which she describes as a community-enriching experience, for viewers of all ages.
While the assortment of lights, mechanically moving animals as well as characters and various scenes have been active since Thanksgiving night, a large event Saturday is organized to incorporate the viewing experience with Santa and fellow members of the community.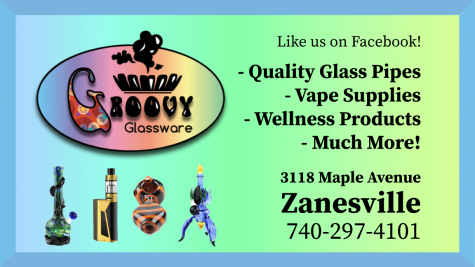 The tradition started with her father, Bud Dobbins, many decades ago when he started with a small number of lights and let the show grow each year.
Eventually, the extensive display that it had become after so many years was too much for the aging man, so with his offer of assistance the yearly tradition was passed to his daughter Michelle Dobbins.
For many years, the show has gone on. Now facing medical issues, Bud couldn't help as much as he once did, but Michelle didn't let that deter her.
Known for her year-round outdoor displays, Michelle spent many weeks from dawn to dusk unpacking and setting up the various lights and displays, an estimated 200 hours in total.
Some of the items, such as a deer with a moving head, have been in the light show for decades and when Michelle found out that the lights on it didn't work any longer, she was devastated.
Bud wouldn't let it be taken out, helping Michelle meticulously re-strand the deer with lights.
"It was not only one of our oldest, but one of my favorites," Michelle said with passion as she pointed it out fully lit and moving in her front yead. "Believe it or not, there are 550 bulbs in just that one deer."
By her calculations, there are over 60,000 lights in total throughout the display.
As LED lights became more economical and commonplace, Michelle said she began implementing them into her display. Now only a few strands are of the traditional type.
Not only is the light show more visible now, but Michelle said it saves her hundreds of dollars each month in electric costs. The home features six breaker boxes to handle the electric load.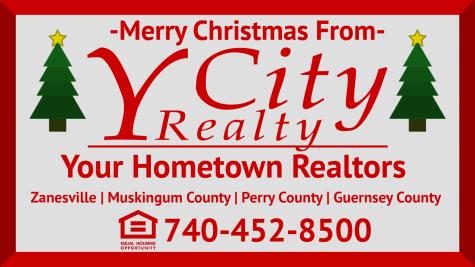 Traditionally, as has been documented yearly by Y-City News, Michelle always adds new items 'here and there' to the display.
With the pandemic, Michelle explained, retailers, even the specialty ones, don't really have any new items for sale, likely due to supply chain and product development issues.
That didn't stop her thought from finding items to add. One of the only parts of her one-acre property never touched by lights or items in previous years, the backyard shed, has finally been lit.
In addition to that, figurines, snowmen, candy cane and snowflake displays have been added to a privacy fence along her property line, which she often refers to as 'decorative design thingies.'
There is also a very rare unicorn that is on display that Michelle encourages visitors to see if they can locate.
Lastly, four individual letters making up the word "noel' are on display on the front left side of the home, visible as vehicles make their way to observe the show.
While the display has been active for nearly a month, each year Michelle has a large event where she invites the public to come out and meet Santa, grab a few Christmas snacks, a gift bag for the little ones and enjoy the show along with other members of the community.
This year the event will take place on Saturday, December 18 from 5 p.m. until 7 p.m.
"That's the night we really look forward to all of this," said Michelle. "To serve the community, to bring everyone out, open our property up to the public. Seeing the joy on everyone's faces makes all the hard work worth it, that's the spirit of Christmas."
Local businesses, such as Wendy's, will be passing out free frosty coupons. Michelle typically bakes hundreds of cookies for the event, but this year she went even further, there will be hats and gloves available.
"You just never know, you might have a child walk up here with no hat or gloves," said Michelle. "God put that on me this year, I feel very called about doing that."
Michelle who has spent many thousands of dollars putting on the show each year said her personal favorite part of the display is the nativity scene, describing it as 'the whole reason for the season.'
The event is free and will take place at 4380 Shimoda Lane in Zanesville. The light show continues nightly from 5 p.m. until 10 p.m. through Sunday, January 9. On Christmas weekend, the light show will run until midnight.