Man charged in stabbing death appears before judge in tears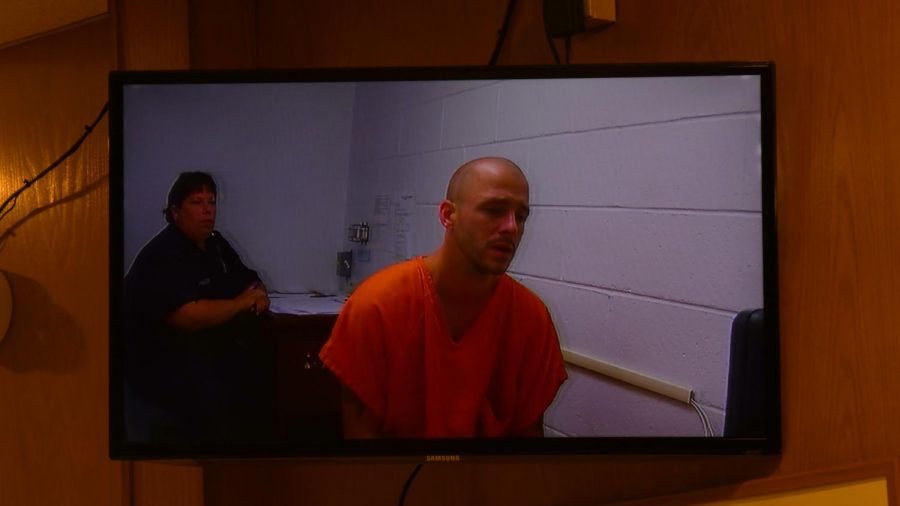 The man charged with aggravated murder in the stabbing death of 29 year-old Eric Stevens was arraigned in the Zanesville Municipal Court via video Friday morning.
Dannie Devoll Jr., 28 of Warsaw, appeared before Judge William Joseph in tears after he was arrested and charged with aggravated murder and two counts of tampering with evidence.
He did not enter a plea.
Devoll is accused of stabbing a man to death in the parking lot between Trulight Ministries and Putnam Beer Dock around 10:20 p.m. Monday.
According to police, Stevens was taken to Genesis Hospital where he later died that night.
During his arraignment, Devoll asked Joseph why he was not appointed an attorney after requesting one.
Devoll went on to say that he is currently receiving mental health treatment in Coshocton and is not capable of answering questions on his own.
Following his arraignment, Devoll's mother addressed the judge, explaining that her son is schizophrenic and needs to continue receiving his treatment and medication.
Joseph told Devoll's mother that her son has the right to continue receiving psychiatric care while behind bars.
While addressing Joseph, Devoll's mother said "I do not believe that he did this heinous act."
She explained that Devoll was only supposed to be in Zanesville temporarily before returning to her care near Coshocton.
"He was only supposed to be down here for two days with his father and then back home to my house," said Devoll's mother.
Devoll's mother told the judge she helped police capture her son.
According to Joseph, Devoll's case will likely be heard before a grand jury at the Muskingum County Common Pleas Court on Wednesday.
Currently, Devoll is being held on a $500,000 cash surety bond in the Zanesville City Jail.