4th and Market ribbon cutting hosted Friday
A building constructed during the Civil War will house the community's newest gym and training studio.
Co-owners Dakota and Rachel Matz said they are excited to be expanding their business into the first floor of the building.
Conveniently located in downtown, the gym offers flexible hours as well as personal trainers and a yoga studio for the full workout experience.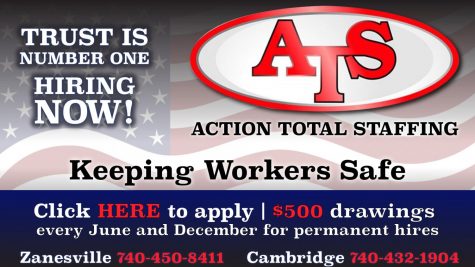 During an open house hosted Friday, October 8, the duo welcomed members of the public to explore all three floors of the building. A ribbon-cutting was also held.
Rachel said the expansion wasn't on their radar, but that when the space became available they jumped at the opportunity.
"It's exciting and kind of unplanned and unexpected," said Rachel. 'Which the whole past year or two has been that way, but we are thrilled and it's been a really fun adventure so far."
Dakota, a Zanesville High School graduate, and Rachel, a Maysville High School graduate, were born and raised in the community.
Rachel played basketball at Ashland University and Dakota at Bethany College in West Virginia. Both graduated with degrees in exercise science.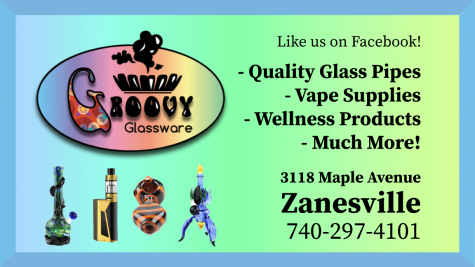 After college, the couple eventually returned to Zanesville. Dakota worked as a personal trainer at the Muskingum Recreation Center, Rachel as a yoga instructor.
Their building, located at the corner of 4th Street and Market Street, would become home for both of their adventures. On the third floor, Dakota branched out and began doing personal training on his own and Rachel taught yoga on the second.
After Vinami closed, the two began toying around with the idea of expanding their businesses.
Their years of hard work and experience would combine to form 4th and Market.
On the first floor, there is a full-sized gym. The second floor hosts yoga studios as well as rooms for massage therapy and facials. The third, fit lab classes and overflow space.
In addition to Dakota and Rachel, three personal trainers, Tara Poorman, Ben Kaufman and Tavian Butts, offer their services as independent contractors out of the space.
Gym memberships can be paid for monthly or in one yearly lump sum, Rachel explained. Contracts last for one year. Membership includes access to over 75 workout training videos that the couple produced as well as written workout plans.
The building is open to members Mondays through Thursdays from 4:30 a.m. to 9 p.m., Fridays through Sundays from 4:30 a.m. until 7 p.m.
For membership and personal training prices, visit 4th-and-market.com