Underwood St. ramps close through October
The first major interruptions to Zanesville traffic began Monday morning as crews started what will be a nearly decade-long reconstruction of Interstate 70 through town.
Estimated to cost $88 million dollars, the project will repair aging roadway infrastructure and ensure the viability of an important national transportation artery that links the community to the rest of the country.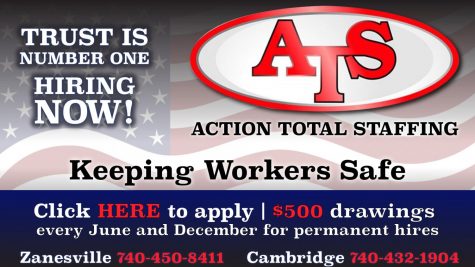 According to Morgan Overbey, Public Information Officer for the Ohio Department of Transporation (ODOT) District 5, the first major multi-day closure related to the project began Monday morning.
Both the westbound exit ramp off of I-70 onto Underwood Street and the eastbound entrance ramp from Underwood Street onto I-70 will be closed for the next 120 days.
The eastbound entrance ramp closed Monday morning and the westbound exit ramp will close next Monday, August 23.
The initial project details sheet provided by ODOT late last month stated that the closure would only last for three months, but signs posted around the affected areas extend that notice out an extra month.
Officials have said that during daytime hours, at least two lanes in each direction will be maintained through the project's completion.
During nighttime hours, however, lanes may be reduced and traffic more severely impacted.
Ramp and bridge closures will be staggered so that access to and from I-70 and downtown Zanesville will always be maintained, at least in some capacity, according to officials during the project's announcement.