Large drug bust Tuesday in Zanesville
A collaborative effort between the Muskingum County Sheriff's Office and the Zanesville Police Department, along with reports from area citizens, led to yet another set of drug dealers arrested Tuesday.
During a press conference Wednesday morning, Sheriff Matt Lutz and Police Chief Tony Coury discussed their continued efforts to rid the community of the illegal activity that all too often leads to additional crimes, including shootings and robberies.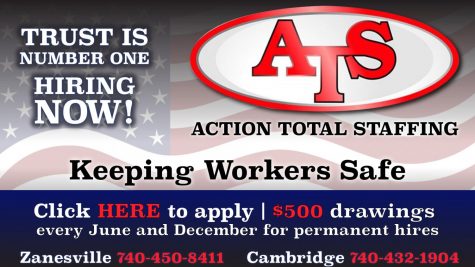 After months of investigation working on reported tips, three local resident's worlds came to a full stop Tuesday when both the City's and County's Special Response Teams breached the doors at 255 Mead Street in Zanesville.
Removed without incident, all three now sit in the City Jail on an investigative hold awaiting formal charges. Their names have not yet been released.
Found at the home was a 'large amount of crack cocaine,' packaging material, manufacturing equipment and other paraphernalia as well as a loaded stolen handgun and more than $7,000 in U.S. currency.
Both Lutz and Coury stressed the importance of having tips reported to their respective departments in getting drug dealers out of the community.
"They know what our intentions are," said Lutz. "To make sure that people who are still selling dope on our streets to know that we can be knocking on their door next. Maybe today, maybe tomorrow, maybe next week or next month. If you are on our radar, you're pushing enough drugs for us to know about you and those are our targets."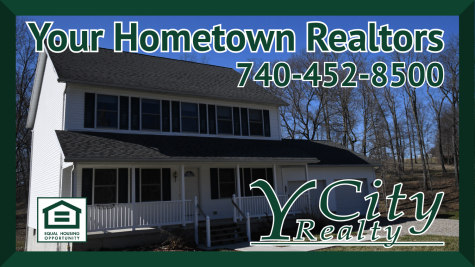 The arrests are just one in a string of operations that have been carried out so far this year.
Previously reported by Y-City News, the Muskingum County Prosecutor's Office has taken a strong position in working to rid the community of drug dealing and charge those who cause overdose deaths.
In March, law enforcement, prosecutors and community members gathered around to watch a trailer on Bates Street be demolished after it was identified as the site of a drug operation.
"If you're selling drugs and you're letting people sell drugs out of your place," said Muskingum County Prosecutor Ron Welch. "This is how it's going to end up."
Officers and detectives with the Muskingum County – Zanesville City Joint Drug Unit and the CODE Task Force have spent the year sending dozens of both local and out-of-county dealers to court where they face a significant more amount of prison time than they would in Columbus.
The stolen loaded handgun is just another example, police say, in how the selling of drugs perpetuates violent crime and the eroding of our communities.
"If you deal drugs in Muskingum County, Zanesville, it's not if we are coming – it's when we will be coming," said Coury. "They might be slow learners, but we are showing them these criminals get hard time (in prison)."